Progress continues on a new home for Thor and me (and Bear dog and Turtle cat) as concrete is poured in stages for footings.
NOTE: People have been asking to follow our progress as Thor and I pursue our quest for our dream home with sunsets over the Salish Sea. So starting with my post of 5/21/22, we set out.
We have been anxious to get construction underway and drains installed before the fall rains really set in. (Our county had officially-Disastrous floods last November with the "atmospheric river" here in the Pacific Northwest far corner, and we don't want to lose any more of our high waterfront bank this year.) Our sunny drought summer lasted well into October, so Thor, Bear dog, and I were able to enjoy some final water sports in our new neighborhood before construction began.
Thor with his new paddle board in Semiahmoo Bay, 5 minutes from our homesite, as Bear dog wades with Mt. Baker to the east: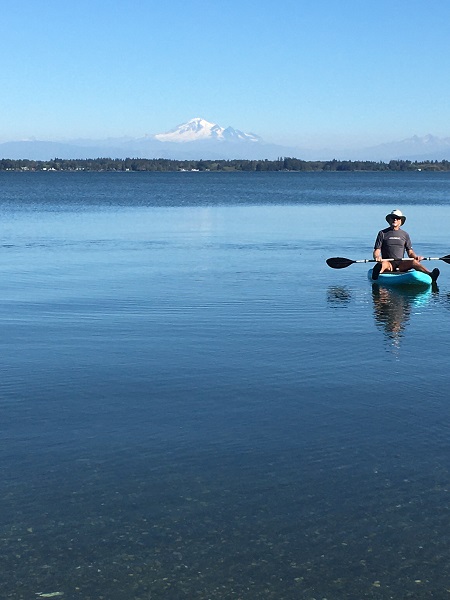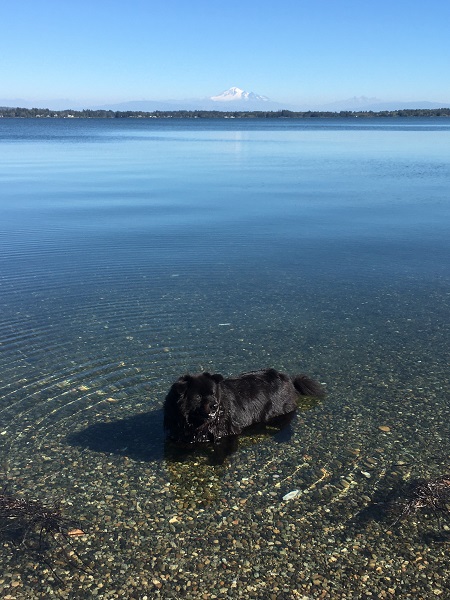 I'm posting my complete blog entries on my own author website at www.sarastamey.com, where you can finish this episode and enjoy all the accompanying photos. You can also view the complete Italy series there, as well as many other Rambles. Please continue reading by clicking on the link below, then you can return here (use "go back" arrow above) to comment, ask questions, or join a conversation. We love your responses!
https://sarastamey.com/the-rambling-writers-quest-for-home-part-7-pouring-concrete/
*****
You will find The Rambling Writer's blog posts here every Saturday. Sara's latest novel from Book View Café is Pause, a First Place winner of the Chanticleer Somerset Award and a Pulpwood Queens International Book Club selection. "A must-read novel about friendship, love, and killer hot flashes." (Mindy Klasky).  Sign up for her quarterly email newsletter at www.sarastamey.com