Follow Thor and me as we lose ourselves in the fascinating maze of canals and narrow lanes of extravagant Venice.
NOTE: Since travel is still iffy with the pandemic continuing, I started a blog series offering a virtual vacation and time-travel to my first big trip with Thor in 2008. Italy! Starting with highlight photos posted on Saturday, Jan. 30, 2021, I've continued every week, with some detours in real time. You can follow this series and other travel adventures at www.sarastamey.com, as I'm still working to restore my archived earlier posts to our new Book View Cafe website.  Join us in Rome, Florence, Cinque Terre, Venice, and Milan. Buon viaggio!
After touring the awe-inspiring Basilica de San Marco and other historic sites, Thor and I decided to dedicate our last day in Venice to simply getting lost and hopefully found in this one-of-a-kind city holding her slightly tarnished, fabulous head up as she sinks inevitably into the sea.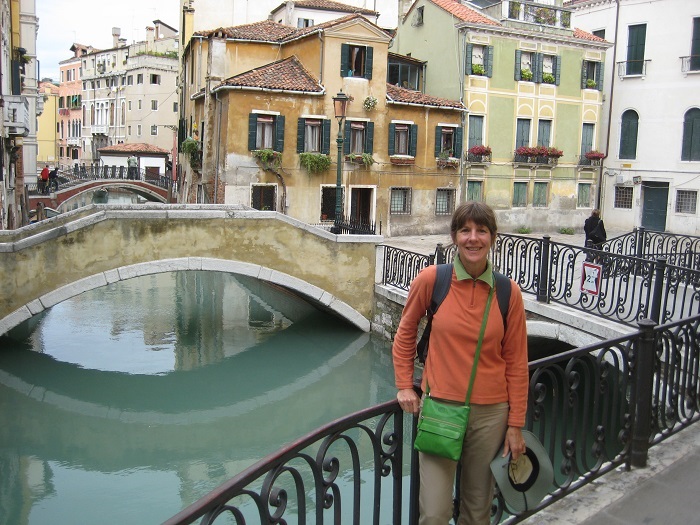 After three weeks of absorbing so much Italian history, culture, and beauty, it seemed we were ready to "simply drift" (from the wonderful film "A Room with a View" set in Florence) and see what we encountered as we followed canals, bridges, and narrow lanes all crowded with architectural marvels. Many of the buildings were already partially submerged, or right at canal level. Sea views!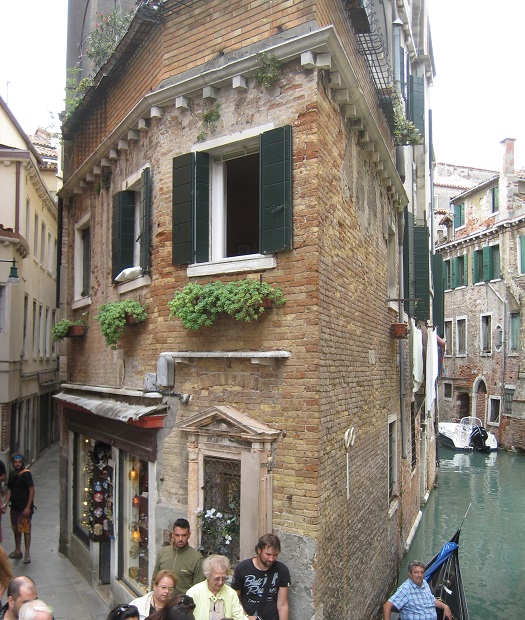 I'm posting my complete blog entries on my own author website at www.sarastamey.com, where you can finish this episode and enjoy all the accompanying photos. You can also view the complete Italy series there, as well as many other Rambles. Please continue reading by clicking on the link below, then you can return here (use "go back" arrow above) to comment, ask questions, or join a conversation. We love your responses!
https://sarastamey.com/the-rambling-writers-italy-part-26-lost-in-the-venice-labyrinth/
*****
You will find The Rambling Writer's blog posts here every Saturday. Sara's latest novel from Book View Café is Pause, a First Place winner of the Chanticleer Somerset Award and a Pulpwood Queens International Book Club selection. "A must-read novel about friendship, love, and killer hot flashes." (Mindy Klasky).  Sign up for her quarterly email newsletter at www.sarastamey.com