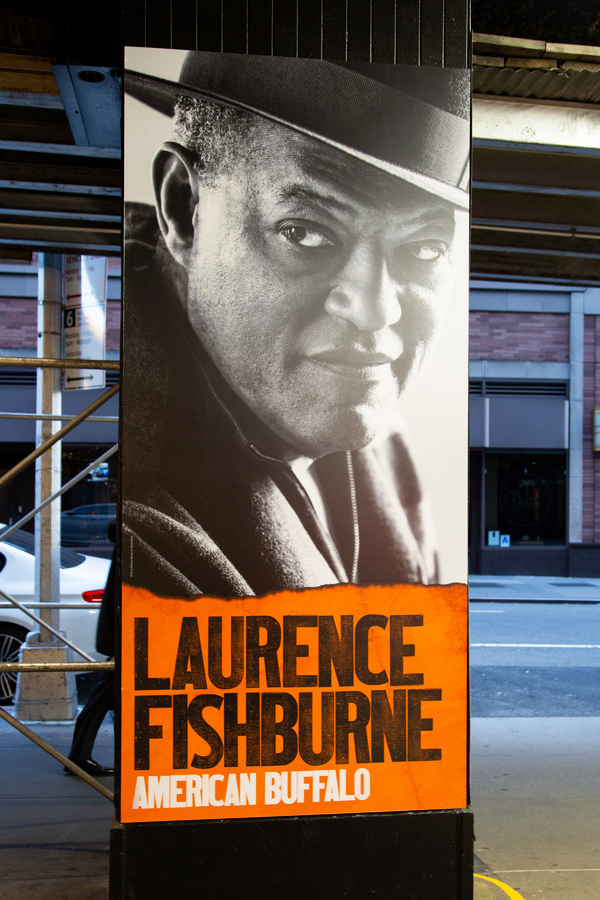 One of the things I do when I do a Big Apple theater run is I vary my diet. (I think the last time I came I took in Hamilton and Avenue Q, back to back.)  I am not a big fan of playwright David Mamet. But then I've never seen a professional production of his work. American Buffalo was a great place to begin, one of the plays that first made him famous.
Mamet specializes in grimy but taut drama. This play is especially Platonic, taking place in one set over a limited period of time and with quite a small cast. Three low-lifes in a ratty Chicago neighborhood plan, but fail to carry through, a crime. The twists and turns of their betrayals and mistakes are shocking but still have the inevitability of the fall of Oedipus.
Nobody has any redeeming qualities. All three characters are lying to each other. The dream of a better life is unspoken but hovers like smoke, and is just about that easy to grasp. They speak a realistic style that seems full of extra words, but no — every word does count. This is the thin and limited speech of people who don't read a lot, but they express themselves magnificently with what they've got. Mamet is limiting his palette to only gray, black and navy blue.
American Buffalo has enjoyed critical applause and famously been the vehicle for some heavy duty stars. This production stars Laurence Fishburne, who I mainly know from Batman and Marvel Comics movies. He's dazzling in this play.