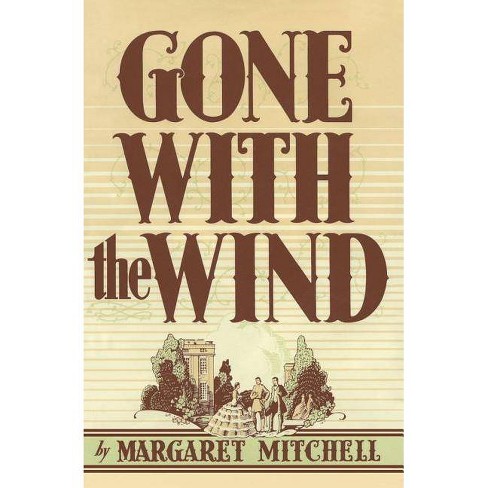 I read Margaret Mitchell's Gone With the Wind in my early 20's—that is several decades ago. I've seen the movie more than a dozen times, and once viewed it at the Castro Theater in San Francisco's Castro district, becoming quite bored through the endless parade of tragic demises the final acts depend on. The film recently entered the rotation of movies at my work station, beaming happily on the other computer screen while I work on covers or puzzle over Excel spreadsheets.
After this encounter with the movie, I decided to read the book again. Well aware of its current censorious status I went in thinking: "it can't look as bad as people are now saying".
Well, it does.
My Wikipedia consultants tell me that Margaret Michell was born in Atlanta in 1900. The Civil War saga and tale of the South was her only novel and earned her a Pulitzer. However she did author and publish numerous short stories, interviews, non-fiction articles and society columns. Only one of her ancestors, her maternal great-grandfather, owned slaves, while the rest of the family made big bucks rebuilding and buying property in Atlanta during Reconstruction.
Mitchell's portrayal of slaves and slave life in Gone With the Wind is extremely discomforting. Aside from the cringe-worthy replication of "darky" speech—a style-sheet practice that has been thankfully abandoned by modern authors—her character Scarlet O'Hara, Southern Belle with a tarnished and greedy glint in her green eyes, regularly describes slaves and post-war Free Negroes as stupid, degenerate, and disrespectful of their white betters. Mitchell does paint a stark and believable picture of the fall of Georgia and the near-vanquishing of plantation life during and after the war, and her Reconstruction years are equally dystopic. Hearing tales of the war and Reconstruction from her great and grand parents as Mitchell was growing up primed her for her descriptions of gritty and frightening days after the South surrendered.
I asked myself as I read the book: "did Mitchell really believe what she was writing about slaves?" Turns out, she probably did. Thomas Dixon was a white man I was, until now, very happy never to have heard of. At the turn of the Twentieth Century, Dixon published a white supremacy-based fictional trilogy. A Baptist minister, lawyer and politician, among others, Dixon glorified the Klan (as did Mitchell in her book), supported Jim Crow and general racism ("black rapists"), and vigorously opposed female suffrage (Mitchell, to her credit, was an avid support of women's equality and right to vote, as was her mother). Mitchell wrote to Dixon after she read his books as a teenager: "I was practically raised on your books, and love them very much."
It's interesting that I have managed to internalize all the interposing decades of pealing back lies and bringing out truth between my first reading of Gone With the Wind and this recent one (definitely the last). Navigating changes in interpretation of art, literature, and music is as tricky as sailing round Cape Horn in 1755. And still I get it wrong, and often feel clumsy and frustrated and sometimes annoyed by the demands of "political awareness". But I'd much rather be on that slippery slope than in the thirsty desert of bias, bigotry and deliberate disinformation favored by so many in America today.
As a apt aside, I am currently reading To Paradise by Hanya Yanagihara, a beautifully written alternate history told in three parts. In Yanagihara's new America, circa 1893, the South achieved secession from the North and is called "The Colonies". The rest of the country is divided further into The Free States (New York State and others), The Republic of Maine, The Western Union (California, Oregon and Washington) and America (all the rest). "Negros" escaping the Colonies are aided by citizens in The Free States but not encouraged to miscegenate or even linger. They're given clothing and food then urged to "move on". There's a lot more interesting cultural "norms" in the first book, and I can't wait for books 2 and 3, each occurring one century later and included in this single 705 page volume, to find out where this is all leading.