In which Thor and I return from vacation to piles of lumber for framing our new home, plus a huge dirt pile with an excavator on top.
NOTE: People have been asking to follow our progress as Thor and I pursue our quest for our dream home with sunsets over the Salish Sea. So starting with my post of 5/21/22, we set out.
The day after our two-day journey home from SE Yucatan — a wonderful getaway at our honeymoon paradise, with snorkeling every day right off our nearly-deserted beach — Thor and I and Bear dog couldn't wait to drive to our building site to see what progress had been made in our absence. Piles of lumber awaited the start of framing the house, while a huge mound of dirt with an excavator on top posed a mystery.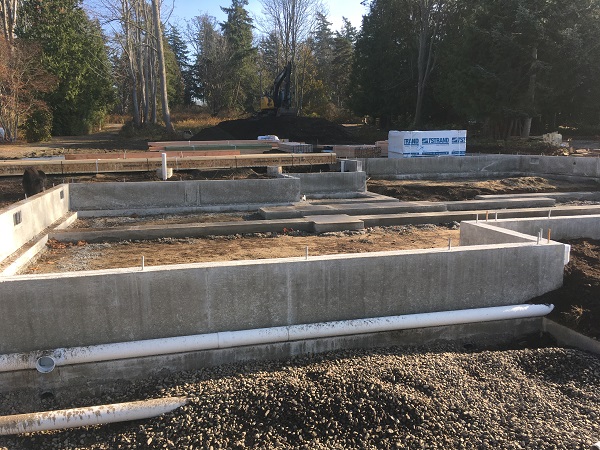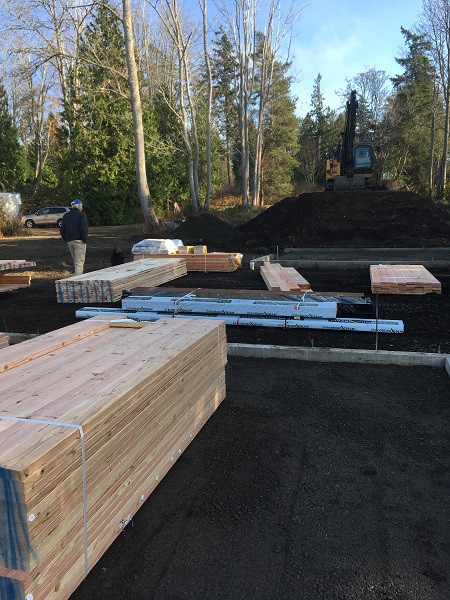 I'm posting my complete blog entries on my own author website at www.sarastamey.com, where you can finish this episode and enjoy all the accompanying photos. You can also view the complete Italy series there, as well as many other Rambles. Please continue reading by clicking on the link below, then you can return here (use "go back" arrow above) to comment, ask questions, or join a conversation. We love your responses!
https://sarastamey.com/the-rambling-writers-quest-for-home-part-8-framing-begins/
*****
You will find The Rambling Writer's blog posts here every Saturday. Sara's latest novel from Book View Café is Pause, a First Place winner of the Chanticleer Somerset Award and a Pulpwood Queens International Book Club selection. "A must-read novel about friendship, love, and killer hot flashes." (Mindy Klasky).  Sign up for her quarterly email newsletter at www.sarastamey.com