Thor and I continue our housing journey with a lot of dithering over paint colors, and interior is now done. Phew!
NOTE: People have been asking to follow our progress as Thor and I pursue our quest for our dream home with sunsets over the Salish Sea. So starting with my post of 5/21/22, we set out.
I believe I can hear sympathetic groans echoing over land and sea when I reveal that we are looking at colors for our new house. Everyone agrees that the tiny samples offered at the paint stores look nothing like the final result of painting a wall with that forumula. The subtle "Topiary Tint" is as intense as a mutant arbutus strangling you. But I digress…. Takeaway: I made a LOT of trips to Lowe's paint counter for pints of samples to paint on 2×2′ drywall pieces. Here are some of at least two dozen sample jars I tested: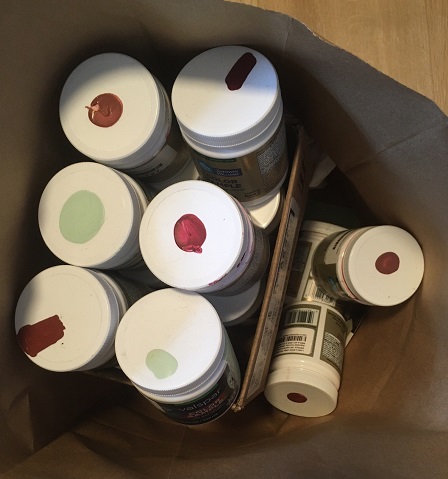 Along the way, we had layers of newspaper and painted sample pieces clogging the hall of our small rental apartment, along with a black dog on a dark rug to trip over (We are SO ready to move!) — ahem — and Thor abdicated decision-making to me. After many tries, I/we chose this buttery cream for most of downstairs, and pale green for bedroom and bathrooms.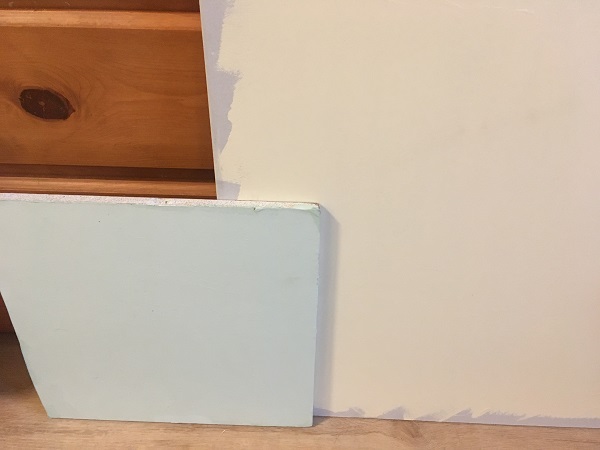 I'm posting my complete blog entries on my own author website at www.sarastamey.com, where you can finish this episode and enjoy all the accompanying photos. You can also view the complete Italy series there, as well as many other Rambles. Please continue reading by clicking on the link below, then you can return here (use "go back" arrow above) to comment, ask questions, or join a conversation. We love your responses!
https://sarastamey.com/the-rambling-writers-quest-for-home-part-12-painting-colors/
*****
You will find The Rambling Writer's blog posts here every Saturday. Sara's latest novel from Book View Café is Pause, a First Place winner of the Chanticleer Somerset Award and an International Pulpwood Queens Book Club selection. "A must-read novel about friendship, love, and killer hot flashes." (Mindy Klasky).  Sign up for her quarterly email newsletter at www.sarastamey.com