Thor, Bear dog, and I simply HAD to return to the mountains this summer, despite some mobility issues. Another Geezer Adventure.
According to Thor, Bear dog is about the same age in dog years as our own early 70s. We are all getting gimpy — much sooner than I expected — but we still feel the call of the wild. I finally said, "We ARE going up to Mt. Baker this week, and we'll just go as far as we can." We chose the Bagley Lakes trail on the skirts of Mt. Baker (the native Koma Kulshan), a pretty low-key hike. Even two years ago, we would have scoffed at the thought of this "light appetizer" hike presenting a challenge, but we have learned that we need to go with the flow of our bodies. We made it around the loop! And we were "Being. Here. Now" in the glorious mountain air with the lush greenery feeding our souls.
First, the steep mountain road winding above the ski lodge on the skirts of Mt. Shuksan.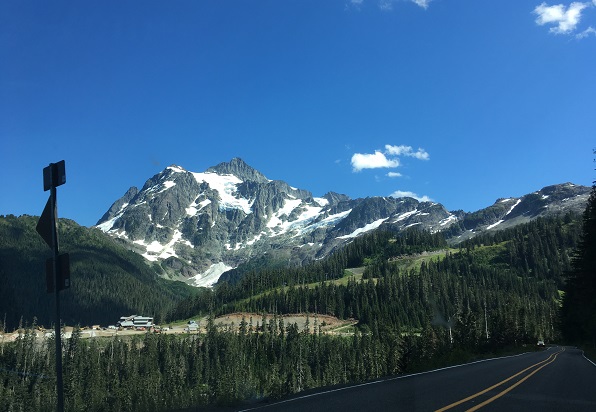 The start of the trail still offers a glimpse of Mt. Shuksan.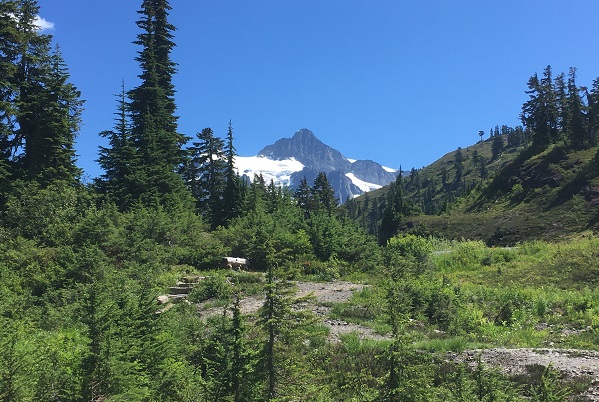 Across the first lake, we see Table Mountain.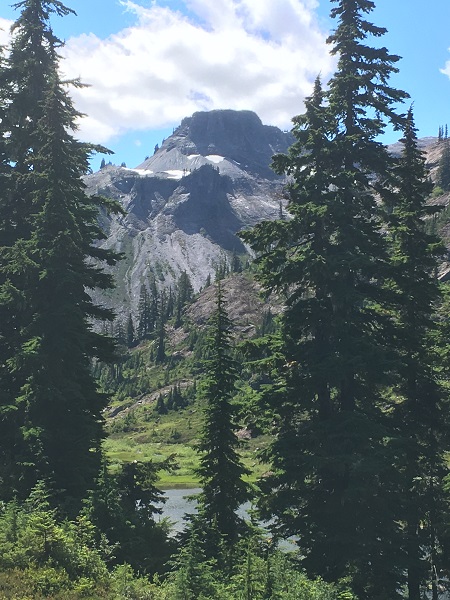 I'm posting my complete blog entries on my own author website at www.sarastamey.com, where you can finish this episode and enjoy all the accompanying photos. You can also view the complete Italy series there, as well as many other Rambles. Please continue reading by clicking on the link below, then you can return here (use "go back" arrow above) to comment, ask questions, or join a conversation. We love your responses!
https://sarastamey.com/the-rambling-writer-hikes-and-swims-bagley-lakes/
*****
You will find The Rambling Writer's blog posts here every Saturday. Sara's latest novel from Book View Café is Pause, partly a love story to beloved wild places of her native Pacific Northwest. It is a First Place winner of the Chanticleer Somerset Award and an International Pulpwood Queens Book Club selection. "A must-read novel about friendship, love, and killer hot flashes." (Mindy Klasky).  Sign up for her quarterly email newsletter at www.sarastamey.com