Join Thor and me as we enjoy the annual fair that celebrates early harvest and farming traditions in our "far corner" of the country.
(Too much "life" going on this year to attend, but it's the season for county fairs, so here's last year's visit. Do you have a fair that you visit?) I hadn't been to what we always called "the Lynden Fair" in a few years, so when it rolled around again, I told Thor we needed to go see the baby goats and watch my favorite event — the draft horse hitch. Growing up 4th-generation in Whatcom County, I always looked forward to the fair, and as a teenager took part with my horse Star in 4-H competitions. Here's an old photo of me with Star (on right) and my sister Gail with Taffy, as we were getting ready to practice barrel-racing and other skills. (Usually we rode bareback and galloped like "wild banshees" around the fields and forest trails where we grew up.)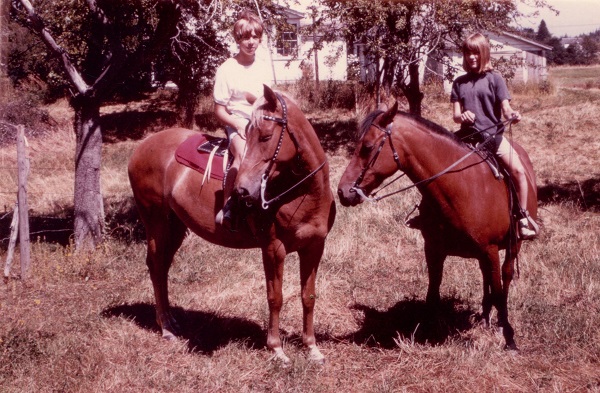 First priority when arriving was to check the schedule for the horse events, then hit the animal barn to see the baby goats and other critters.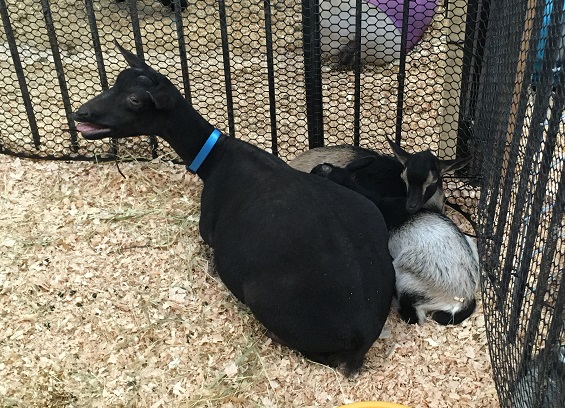 I'm posting my complete blog entries on my own author website at www.sarastamey.com, where you can finish this episode and enjoy all the accompanying photos. You can also view the complete Italy series there, as well as many other Rambles. Please continue reading by clicking on the link below, then you can return here (use "go back" arrow above) to comment, ask questions, or join a conversation. We love your responses!
https://sarastamey.com/the-rambling-writer-visits-the-nw-washington-fair/
****
You will find The Rambling Writer's blog posts here every Saturday. Sara's latest novel from Book View Café is Pause, partly a love story to beloved wild places of her native Pacific Northwest. It is a First Place winner of the Chanticleer Somerset Award and an International Pulpwood Queens Book Club selection. "A must-read novel about friendship, love, and killer hot flashes." (Mindy Klasky).  Sign up for her quarterly email newsletter at www.sarastamey.com