Join Thor and me as we literally delve into an ancient Minoan cemetery on Crete, while excavations continue to unearth treasures.
NOTE: Of course, Thor and I had to make another trip to Greece, as he's fallen as much in love with the islands as I am. This time, in addition to other island-hopping, I wanted to return to Crete after 37 years. My first months-long trip was as a hippie backpacker, camping in the ruins and falling under the spell of the mysterious, vanished Minoan culture. This time, I got to introduce Thor to "glorious Kriti" and  research more settings for my novel-in-progress, THE ARIADNE DISCONNECT. This rerun of a 2019 blog series started August 26, 2023, and will continue every Saturday (with occasional diversions).
Last time, we briefly explored Rethymno, an historic port town on Crete's north coast that was originally a Minoan settlement. We said farewell to the quaint, cobbled lanes of Old Town and headed south in our rental car across the rugged, rocky landscape toward the mountains. Once more, Thor is my hero driver.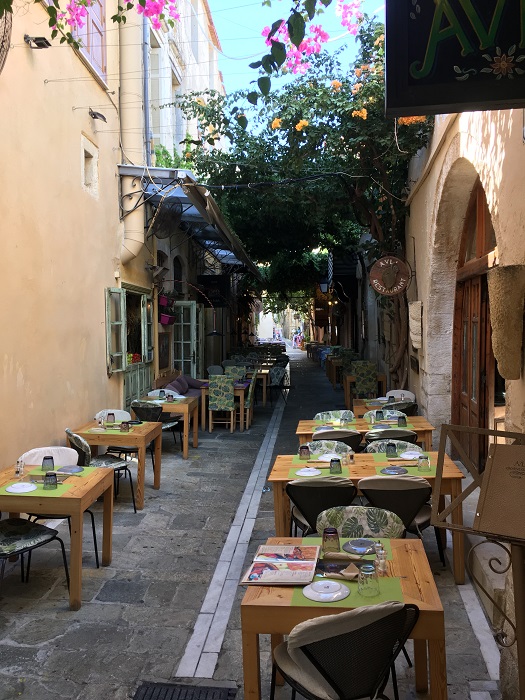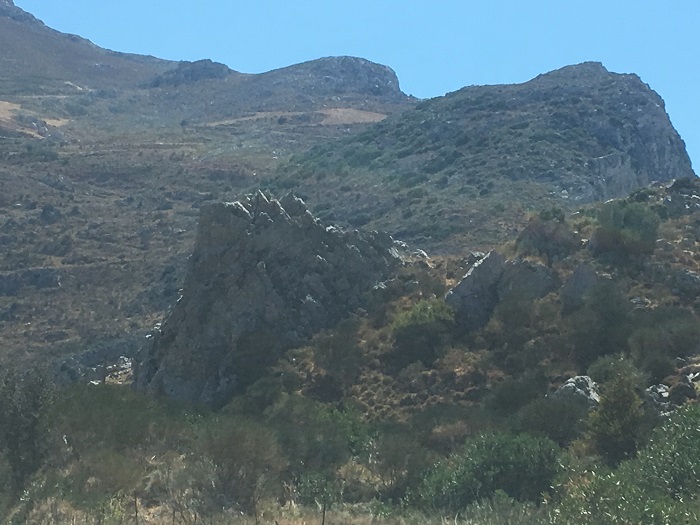 The Minoan cemetery of Armeni is only 9 kilometers south of busy Rethymno, but quiet settled around us with the midday heat as we wandered among the already-excavated tombs.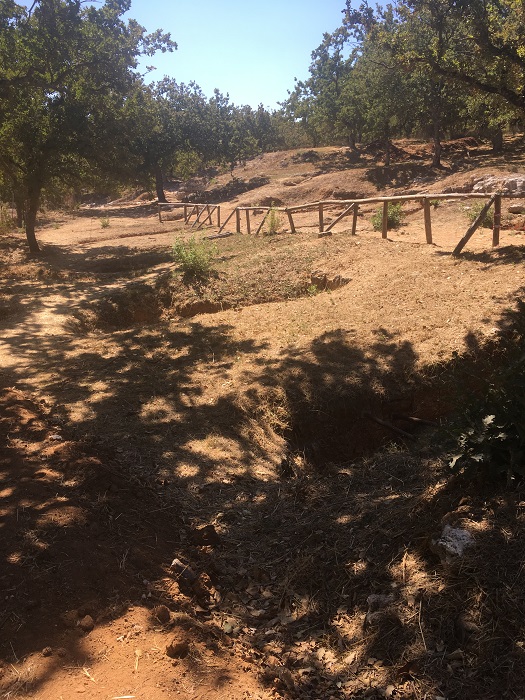 I'm posting my complete blog entries on my own author website at www.sarastamey.com, where you can finish this episode and enjoy all the accompanying photos. Please continue reading by clicking on the link below, then you can return here (use "go back" arrow above) to comment, ask questions, or join a conversation. We love your responses!
https://sarastamey.com/the-rambling-writer-returns-to-crete-part-2-a-minoan-cemetery/
*****
You will find The Rambling Writer's blog posts here every Saturday. Sara's novel from Book View Cafe is available in print and ebook: The Ariadne Connection — a near-future thriller set in the Greek islands. "Technology triggers a deadly new plague. Can a healer find the cure?"  The novel has received the Chanticleer Global Thriller Grand Prize and the Cygnus Award for Speculative Fiction. Sara is at work on the sequel, The Ariadne Disconnect. Sign up for her quarterly email newsletter at www.sarastamey.com