Join me for a ramble around a lovely local woodland park to enjoy outdoor sculptures and gorgeous rhododendrons in bloom.
(Note: chaos continues as my surgery recovery finally gains ground and boxes accumulate for moving in May 30 to the new house for Thor and me. Stay tuned for photos next week! Meanwhile, enjoy this revisit to a lovely local park and sculpture garden.)
It's a typical cool, damp "Junuary" in our Pacific Northwest, following two months of record-breaking cool temperatures and rainfall. As I write, torrents of rain pound on the roof, and I wish we could send some of this water to our friends in the drought-stricken southern regions. Here, when the sun peeks out, it's time to seize the day for a walk. My friend Brenda invited me to check out the prime blooming time at nearby Big Rock Garden, where we ran into friends of hers and had a lovely wander along the sun-dappled paths.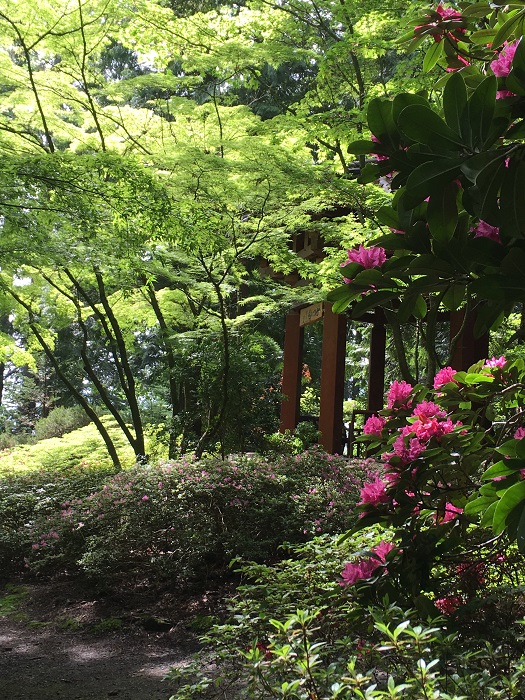 The acreage was originally named Gardens of Art by founders George, Mary Ann, and David Drake in 1981. The City of Bellingham purchased the garden in 1993. There are many sculptures tucked among the foliage, which includes 100 varieties of decorative maples.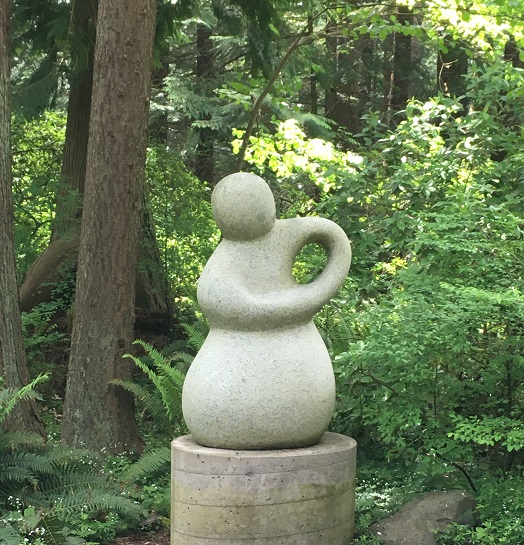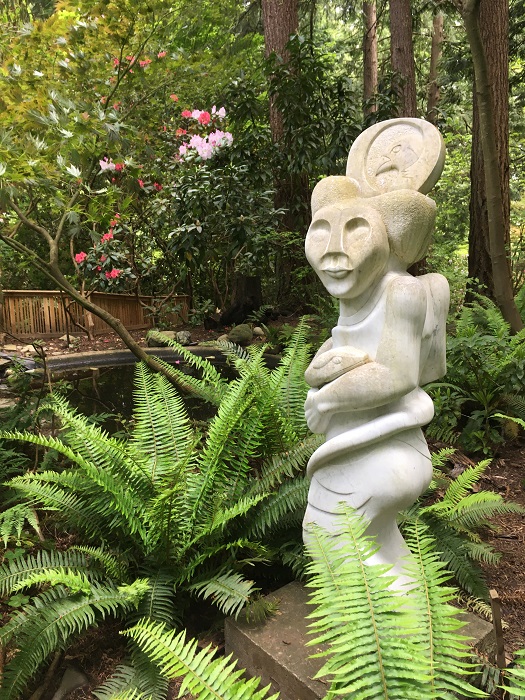 I'm posting my complete blog entries on my own author website at www.sarastamey.com, where you can finish this episode and enjoy all the accompanying photos. You can also view the complete Italy series there, as well as many other Rambles. Please continue reading by clicking on the link below, then you can return here (use "go back" arrow above) to comment, ask questions, or join a conversation. We love your responses!
https://sarastamey.com/the-rambling-writer-visits-big-rock-garden/
*****
You will find The Rambling Writer's blog posts here every Saturday. Sara's latest novel from Book View Café is Pause, a First Place winner of the Chanticleer Somerset Award and an International Pulpwood Queens Book Club selection. "A must-read novel about friendship, love, and killer hot flashes." (Mindy Klasky).  Sign up for her quarterly email newsletter at www.sarastamey.com