My Paleontologist/Geologist spousal unit Thor Talks more rocks!
In an earlier blog, I commented on our (or my) current obsession with polishing rocks and the stories they tell.  Here's the latest batch of beach pebbles that Sara and I gathered, nicely tumbled: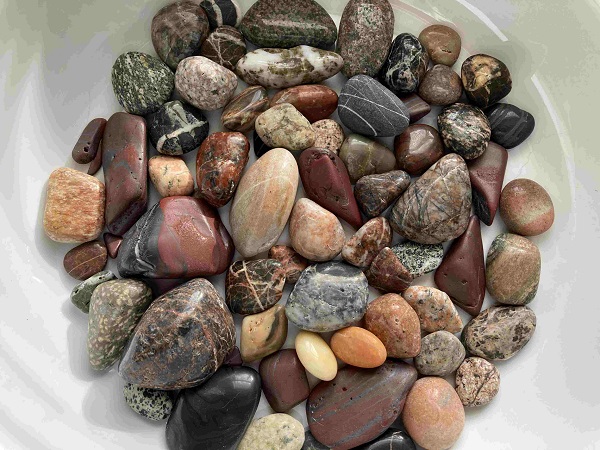 (You may have noticed a few chunks of the dark red and black banded iron, which we did not gather on a beach.) To explain these stones, I'll first explain this nice, polished sandstone pebble: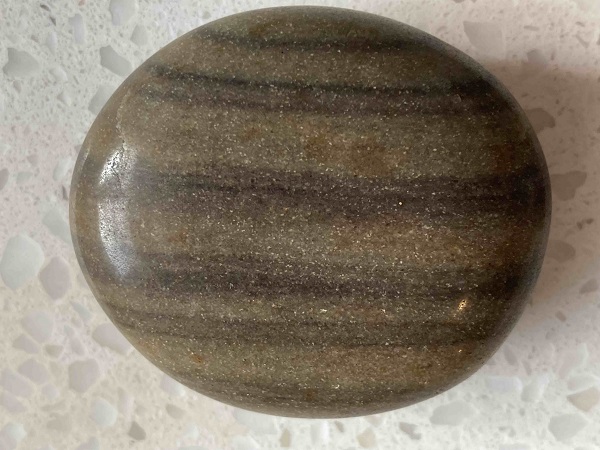 I'm posting my complete blog entries on my author website at www.sarastamey.com, where you can finish this episode and enjoy all the accompanying photos. Please continue reading by clicking on the link below, then you can return here (use "go back" arrow above) to comment, ask questions, or join a conversation. We love your responses!
https://sarastamey.com/a-rambling-writer-guest-post-thor-talks-rocks-banded-iron/
*****
Thor Hansen, Roving Bionic Paleontologist (two titanium shoulders!), has retired as Professor of Geology and Paleontology at Western Washington University, but still teaches "Dinosaurs" and "The Science of Monsters" online. He shares Sara's Geezer Adventures as she harvests story material.
*****
You will find The Rambling Writer's blog posts here every Saturday. Sara's latest novel from Book View Café is Pause, a First Place winner of the Chanticleer Somerset Award and an International Pulpwood Queens Book Club selection. "A must-read novel about friendship, love, and killer hot flashes." (Mindy Klasky).  Sign up for her quarterly email newsletter at www.sarastamey.com