The marathon race to complete and move into a new seaside home for Thor and me nears the finish line….
NOTE: People have been asking to follow our progress as Thor and I pursue our quest for our dream home with sunsets over the Salish Sea. So starting with my post of 5/21/22, we set out.
Last week, I posted a teaser of the first sunset after moving the first stage of our things into our almost-completed home. The photo above is the view we woke up to the next morning from our bed. And today is a crazy chaos of waking to the sounds of our builders grading dirt and rocks and installing driveway gravel, electricians finally returning to finish jobs, and tile guy showing up out of the blue to finish some grouting…. Ahhh, but it has all been worth it!
Now to backtrack and catch up on the process since the post of May 17. After the beautiful granite pieces were installed, momentum on interior finishes picked up. We got stair rails!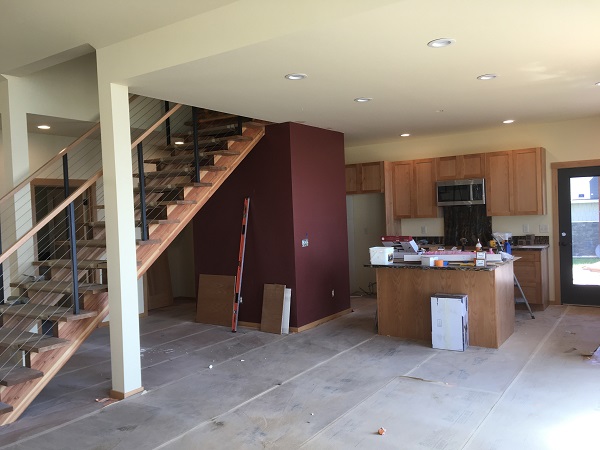 Thrilled to see the way the fireplace tiles and mantel came together, and we have flames at the flick of a switch. Ta-dah!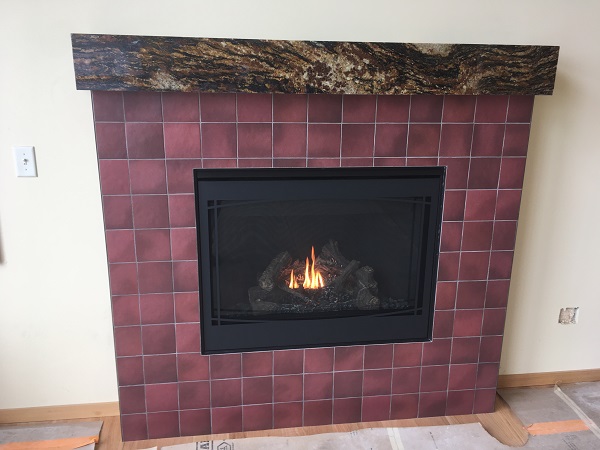 Before the trucks came with our furniture and stuff from storage, our new recliners arrived! The color is just what we wanted, hurrah! And oak flooring finally got uncovered.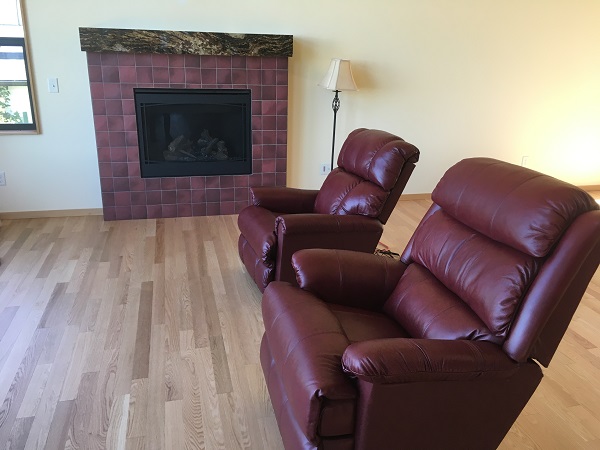 I'm posting my complete blog entries on my own author website at www.sarastamey.com, where you can finish this episode and enjoy all the accompanying photos. You can also view the complete Italy series there, as well as many other Rambles. Please continue reading by clicking on the link below, then you can return here (use "go back" arrow above) to comment, ask questions, or join a conversation. We love your responses!
https://sarastamey.com/the-rambling-writers-quest-for-home-part-18-close-to-completion/
*****
You will find The Rambling Writer's blog posts here every Saturday. Sara's latest novel from Book View Café is Pause, a First Place winner of the Chanticleer Somerset Award and an International Pulpwood Queens Book Club selection. "A must-read novel about friendship, love, and killer hot flashes." (Mindy Klasky).  Sign up for her quarterly email newsletter at www.sarastamey.com