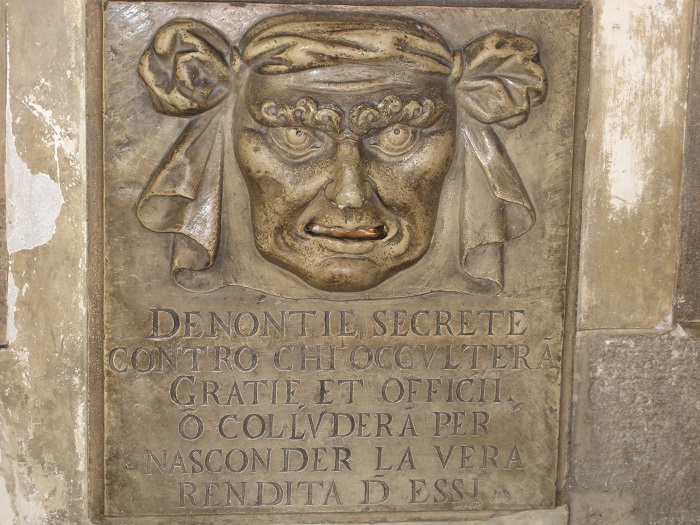 Your Virtual Italy Vacation continues in Venice as Thor and I take the Secret Itinerary tour through the Doge's Palace and the adjacent prison where Casanova was held.
NOTE: Since European travel is still a no-go with the pandemic continuing, I'm continuing my blog series offering a virtual vacation and time-travel to my first big trip with Thor in 2008. Italy! After starting with highlight photos posted here on Saturday, Jan. 30, I'll now resume every week (after some blogging detours in real time to Hawaii). Join us in Rome, Florence, Cinque Terre, Venice, and Milan. Buon viaggio!
Thor is always fascinated with the dark and mysterious sides of life — after all, he still teaches his WWU online course in Monsters (animal and human). So he signed us up for the Secret Itinerary tour that exposed some of the unpleasant history beneath (sometimes literally) the glamor of Venice. Politics and prisons!
Since I somehow lost my journal and photos, I'm relying on Thor's sketchy notes and a few photos. He did get a good shot of the exterior of the ornate Doge's Palace where the tour started. Near the Basilica, the palace began in the 9th century as a fortress, then was really spiffed up in the 14th and 15 centuries, and it combines Byzantine, Gothic, and Renaissance architecture. It was the official palace of the 120 doges who ruled Venice from 697 to 1797.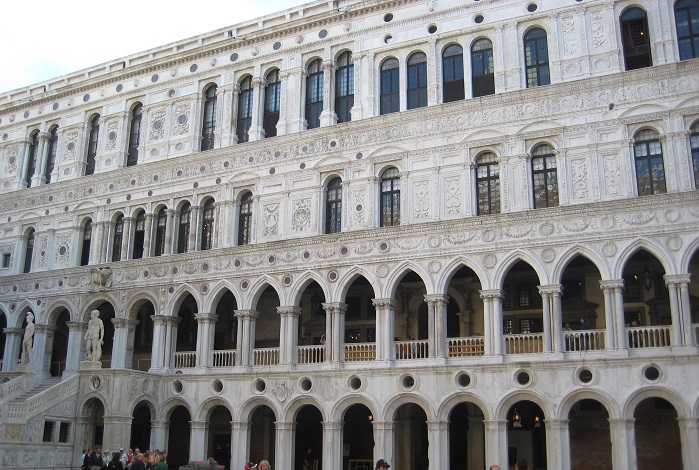 I'm posting my complete blog entries on my own author website at www.sarastamey.com, where you can finish this episode and enjoy all the accompanying photos. You can also view the complete Italy series there, as well as many other Rambles. Please continue reading by clicking on the link below, then you can return here (use "go back" arrow above) to comment, ask questions, or join a conversation. We love your responses!
https://sarastamey.com/the-rambling-writers-italy-part-24-what-happened-to-casanova/
*****
You will find The Rambling Writer's blog posts here every Saturday. Sara's latest novel from Book View Café is Pause, a First Place winner of the Chanticleer Somerset Award and a Pulpwood Queens International Book Club selection. "A must-read novel about friendship, love, and killer hot flashes." (Mindy Klasky).  Sign up for her quarterly email newsletter at www.sarastamey.com