After three canceled trips due to pandemic and surgeries, Thor and I finally return to our favorite Caribbean beach and reef for snorkeling. Another Geezer Adventure.
NOTE: Despite every possible vaccination and vigilant mask-wearing, I managed to pick up a bug (not Covid) on the way home, so this post will hit a few highlights before I go back to my lounger to cuddle with Turtle cat and sip on honey-lemon tea. Stay tuned for more in upcoming posts.
Playa Sonrisa (Beach of Smiles) will always be our special place, not only because we celebrated our Luna de Miel (Honeymoon) there, but because it's remote from tourist hustle bustle, and we can just step over the sand from our beachfront cottage to swim out to the protective reef for snorkeling among colorful fish.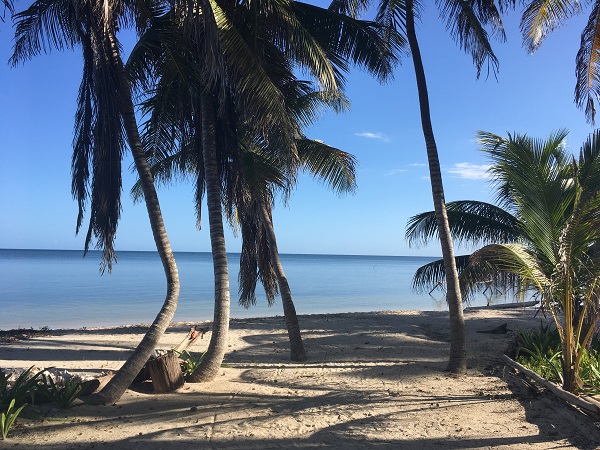 The trip to the farthest SE tip of the Mexican Yucatan (5 hours driving south of Cancun on increasingly rough roads) takes 2 days from our Pacific Northwest corner. We usually stay the first night at the airport hotel, where they were honoring the Dia de los Muertos (our flight was the day after).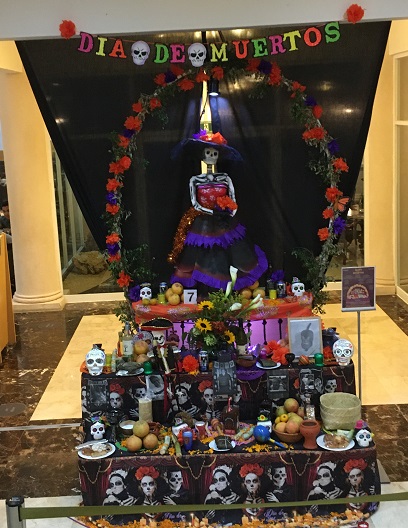 After stocking up on snacks and other essentials, we headed south in the blustery wake of a tropical storm, finishing our drive in the dark over the last section of rutted dirt "jungle road." Waking the next morning, I enjoyed the view from our bedroom: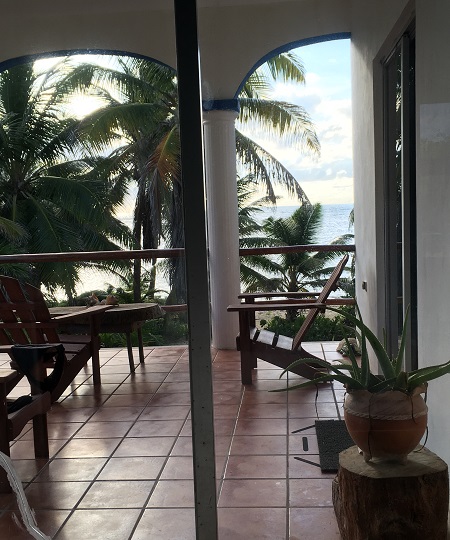 *****
I'm posting my complete blog entries on my own author website at www.sarastamey.com, where you can finish this episode and enjoy all the accompanying photos. You can also view the complete Italy series there, as well as many other Rambles. Please continue reading by clicking on the link below, then you can return here (use "go back" arrow above) to comment, ask questions, or join a conversation. We love your responses!
https://sarastamey.com/the-rambling-writer-returns-to-playa-sonrisa-part-1/
*****
You will find The Rambling Writer's blog posts here every Saturday. Sara's latest novel from Book View Café is Pause, a First Place winner of the Chanticleer Somerset Award and a Pulpwood Queens International Book Club selection. "A must-read novel about friendship, love, and killer hot flashes." (Mindy Klasky).  Sign up for her quarterly email newsletter at www.sarastamey.com