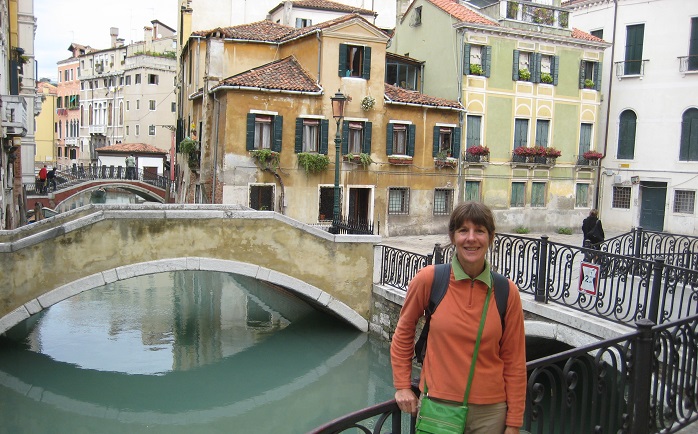 Your retro virtual Italy vacation continues as Thor and I take the train from the rugged coast of Cinque Terre to the canals of Venice.
NOTE: Since European travel is still a no-go with the pandemic continuing, I'm continuing my blog series offering a virtual vacation and time-travel to my first big trip with Thor in 2008. Italy! After starting with highlight photos posted here on Saturday, Jan. 30, I've added new installments every week (with a few blogging detours in real time). Join us in Rome, Florence, Cinque Terre, Venice, and Milan. Buon viaggio!
We loved our hikes along the gorgeous Cinque Terre coastal cliffs and quaint historic villages clinging to the rock faces…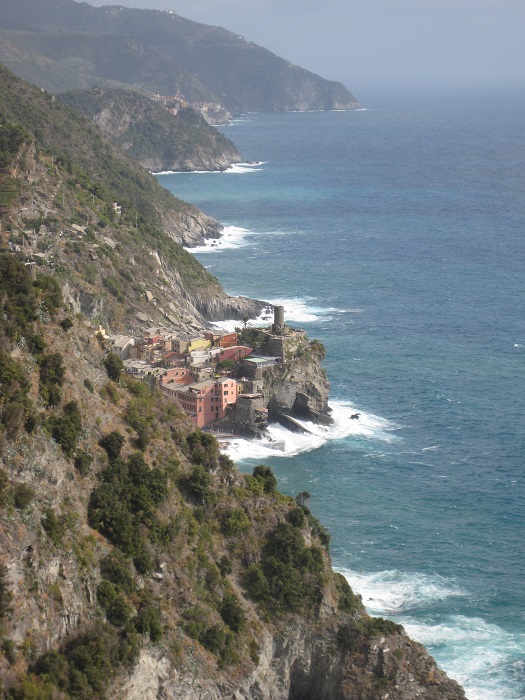 …but it was time to catch the train to Venice. Along the way, we again passed the mountains of Carrara, where the famous marble has been quarried for many hundreds of years. Michelangelo rode a horse into these mountains to choose chunks of the luminous marble for his sculptures.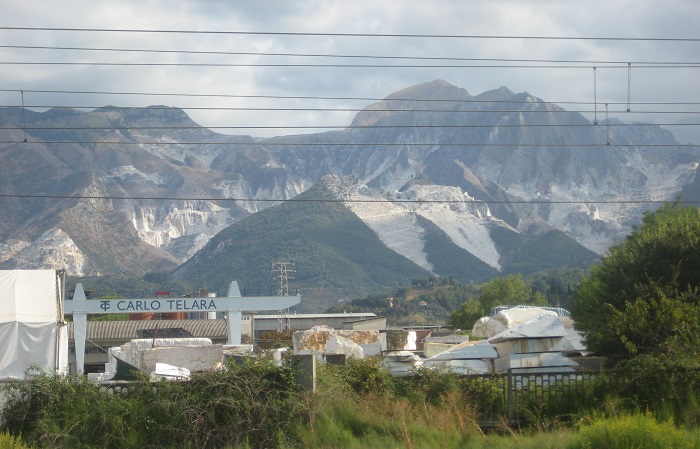 From our pensione on the Lido (a long, narrow barrier island of the Venetian Lagoon on the Adriatic Sea), we took vaporettos (water taxis/buses) across to Venice city, passing the island of San Giorgio Maggiore. The church and monastery were finished in 1610.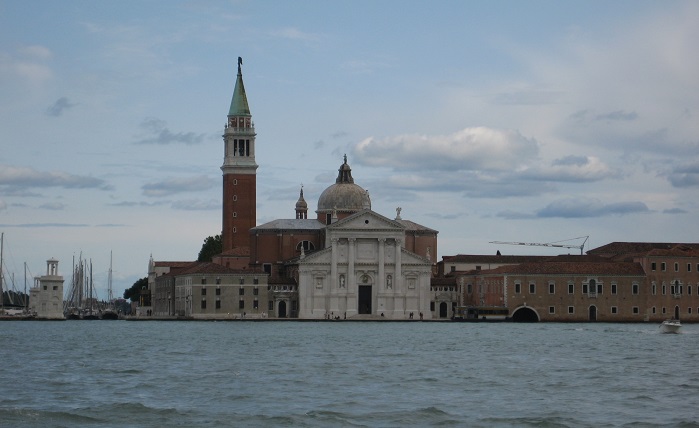 I'm posting my complete blog entries on my own author website at www.sarastamey.com, where you can finish this episode and enjoy all the accompanying photos. Please continue reading by clicking on the link below, then you can return here (use "go back" arrow above) to comment, ask questions, or join a conversation. We love your responses!
https://sarastamey.com/the-rambling-writers-italy-part-22-arrival-in-venice/
*****
You will find The Rambling Writer's blog posts here every Saturday. Sara's latest novel from Book View Café is Pause, a First Place winner of the Chanticleer Somerset Award and a Pulpwood Queens International Book Club selection. "A must-read novel about friendship, love, and killer hot flashes." (Mindy Klasky).  Sign up for her quarterly email newsletter at www.sarastamey.com