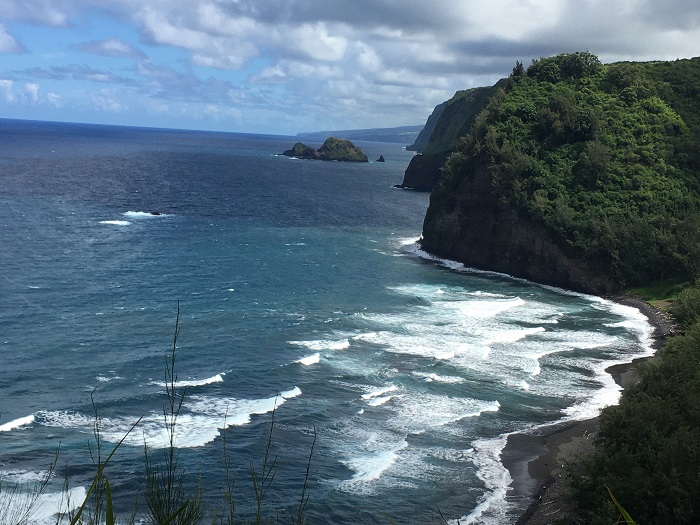 Join Thor and me as our Hawaii trip continues with an exploration of the Big Island's northwest features.
NOTE: Thor and I decided on a quick trip to Hawaii's Big Island to stretch out summer a bit as our gray, rainy Pacific Northwest winter was closing in. The airline and all venues in Hawaii are being super careful with Covid precautions, and it was a wonderful getaway. If you didn't see my blog series about our first Big Island trip, it started April 24, 2021, to catch up on the full adventure, including a volcano, petroglyphs, snorkeling with wild dolphins, and a night swim with huge manta rays. And I promise I will finish the Retro Italy Vacation series soon.
The vog — irritating volcanic fog — was kicking up during the last part of our trip, as the Kilauea caldera was erupting again, so we decided to escape it and take a road trip around the northwest island loop. Starting with charming small Kona town, we admired the towering trees: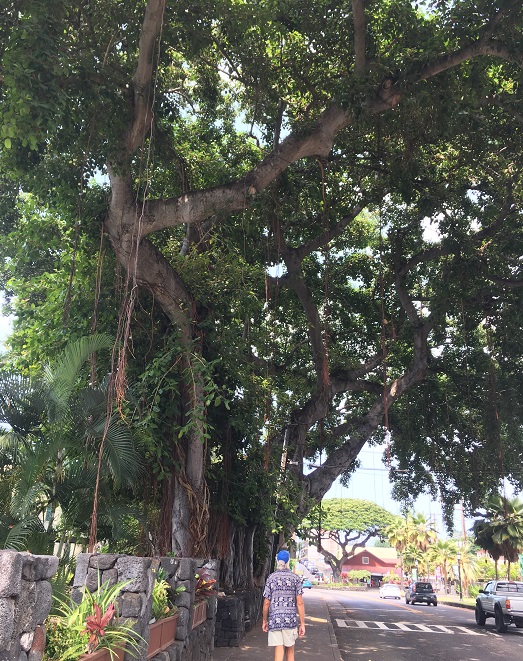 The colonial-style palace for Hawaiian royalty: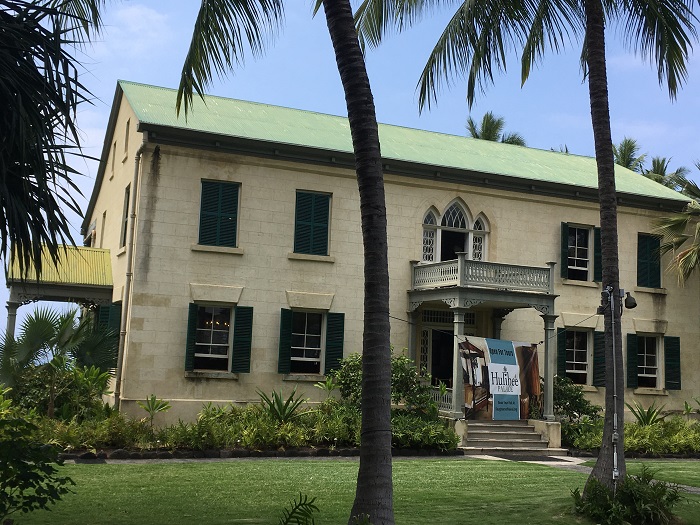 I'm posting my complete blog entries on my author website at www.sarastamey.com, where you can finish this episode and enjoy all the accompanying photos. Please continue reading by clicking on the link below, then you can return here (use "go back" arrow above) to comment, ask questions, or join a conversation. We love your responses!
https://sarastamey.com/the-rambling-writers-hawaii-part-3-exploring-the-northwest-end-of-the-big-island/
*****
You will find The Rambling Writer's blog posts here every Saturday. Sara's latest novel from Book View Café is Pause, a First Place winner of the Chanticleer Somerset Award and an International Pulpwood Queens Book Club selection. "A must-read novel about friendship, love, and killer hot flashes." (Mindy Klasky).  Sign up for her quarterly email newsletter at www.sarastamey.com