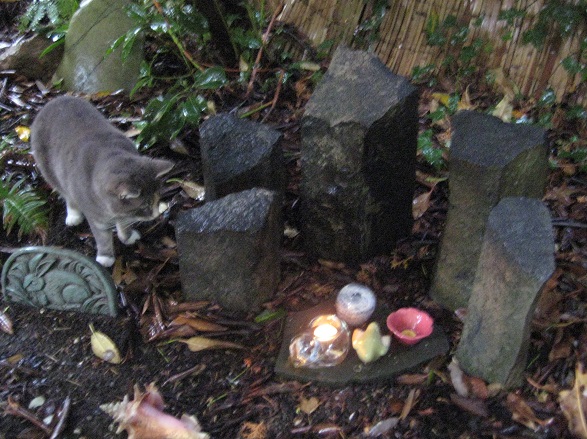 Musings as the wheel of the year turns toward winter, and the veil thins between the living and the dead.
Tomorrow is Halloween, All Hallow's Eve, Samhain, on the cusp of the season when traditionally the veil between the worlds thins and the presence of the dead can be felt. The earth's turning toward dark winter sparks a last explosion of leaf color paving our local trails here in the Pacific Northwest. A time to wonder where the path leads.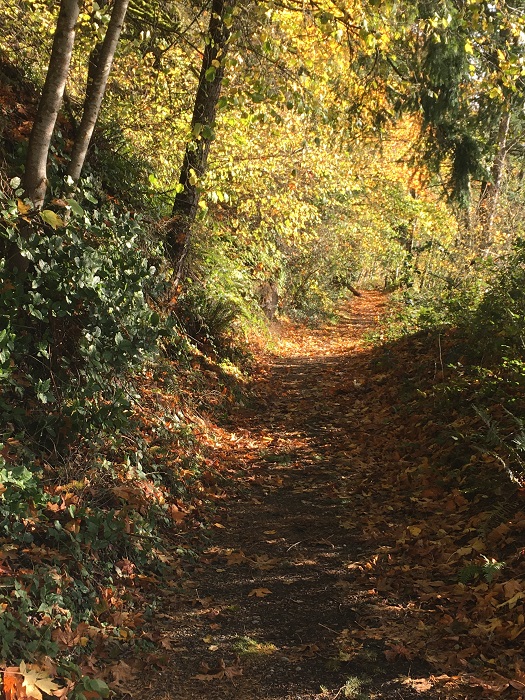 In the U.S., the holiday has evolved as a fun-scary party with trick-or-treating, costumes, and decorations. Here's a stained-glass Jack-o-lantern my mom Helen made years ago.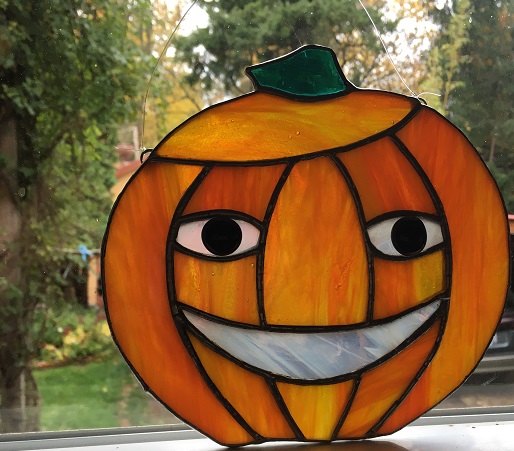 Because our Book View Cafe website server at this point may not handle many photos, I'm posting my complete blog entries on my own author website at www.sarastamey.com, where you can finish this episode and enjoy all the accompanying photos. Please continue reading by clicking on the link below, then you can return here (use "go back" arrow above) to comment, ask questions, or join a conversation. We love your responses!
https://sarastamey.com/the-rambling-writer-halloween-and-day-of-the-dead/
*****
You will find The Rambling Writer's blog posts here every Saturday. Sara's latest novel from Book View Café launches November 2 in print and ebook: PAUSE, a First Place winner of the Chanticleer Somerset Award. "A must-read novel about friendship, love, and killer hot flashes." (Mindy Klasky, USA Bestselling author).  Sign up for her quarterly email newsletter at www.sarastamey.com