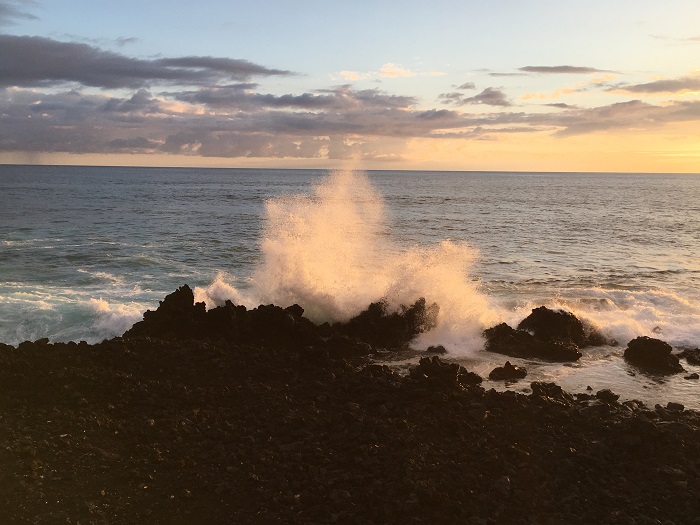 Thor and I returned to the Big Island, Hawaii, to enjoy some snorkeling and sunshine before gloomy gray winter descends on our Pacific Northwest.
Listening to my doc's concerns, and considering the complications of multi-destination European travel during the pandemic surge (not to mention wildfires in Greece), Thor and I decided to cancel our Greek islands trip for the second year (sob). But, as "consolation," we decided on a quick trip to Hawaii's Big Island to stretch out summer a bit. The airline and all venues there are being super careful with Covid precautions, and it was a wonderful getaway. Unexpectedly, Madam Pele welcomed us a few hours after our arrival with a new eruption in the Kilauea caldera. That also meant a return of "vog," volcanic fog, which we mostly managed to avoid. But since we just returned last night, my brain is still "vogged," so today I'll post a rerun here of our earlier arrival on the island in April. (That blog series started April 24, if you want to catch up on the full adventure.) I promise I will finish the Retro Italy Vacation series soon.
So, April arrival on the Big Island (view from our condo lanai above). Our main goal was to get back into the sea for some snorkeling! I've been working on my surgery rehab (a long, slow process), and immersion in the clear sea is so wonderfully healing.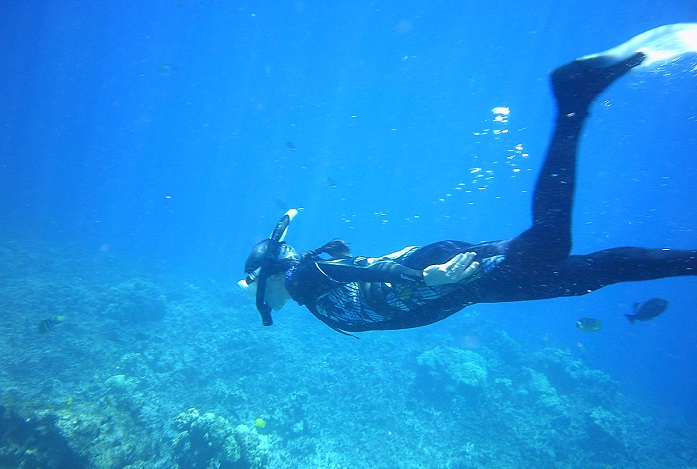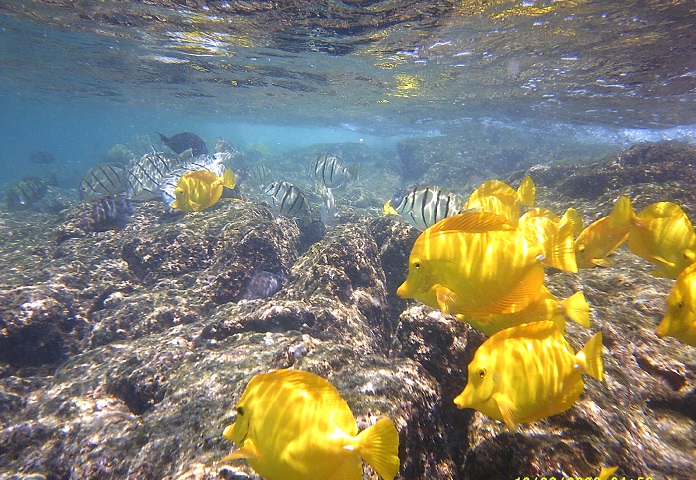 Because our Book View Cafe website server at this point may not handle many photos, I'm posting my complete blog entries on my own author website at www.sarastamey.com, where you can finish this episode and enjoy all the accompanying photos. Please continue reading by clicking on the link below, then you can return here (use "go back" arrow above) to comment, ask questions, or join a conversation. We love your responses!
https://sarastamey.com/the-rambling-writer-visits-the-big-island-hawaii/
*****
You will find The Rambling Writer's blog posts here every Saturday. Sara's latest novel from
Book View Cafe is available in print and ebook: The Ariadne Connection.  It's a near-future thriller set in the Greek islands. "Technology triggers a deadly new plague. Can a healer find the cure?"  The novel has received the Chanticleer Global Thriller Grand Prize and the Cygnus Award for Speculative Fiction. Sara has recently returned from another research trip in Greece and is back at work on the sequel, The Ariadne Disconnect. Sign up for her quarterly email newsletter at www.sarastamey.com