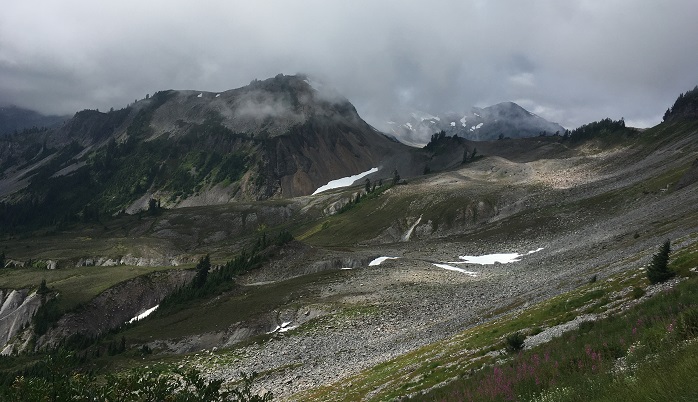 Join Thor, Bear dog, and me for a cloudy hike on the skirts of Mt. Baker/Koma Kulshan.
NOTE: I'll continue my Virtual Italy Vacation series next week, with occasional interruptions in upcoming weeks for outdoor adventures in our beautiful Pacific Northwest.
I'm continuing to work on my hip-injury rehab, building strength, while also building stamina for heart and lungs after the various health issues of this past year. So once the road to Artist Point in our nearby Mt. Baker Wilderness finally opened for this year, Thor and I decided on the next challenge: Hiking the Chain Lakes trail. Normally I would consider this an easy/moderate hike along the ridge and then down to the mountain lakes, but I wasn't certain how well I'd do this year.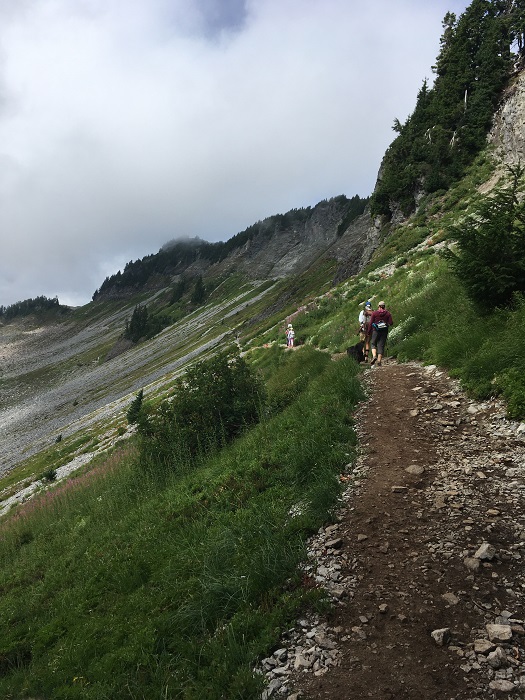 After our weird climate-change heat waves this summer, we're now in a cool and cloudy phase, but we decided to "seize the day" anyway. Way down there in the valley, you might catch a glimpse of Baker Lake.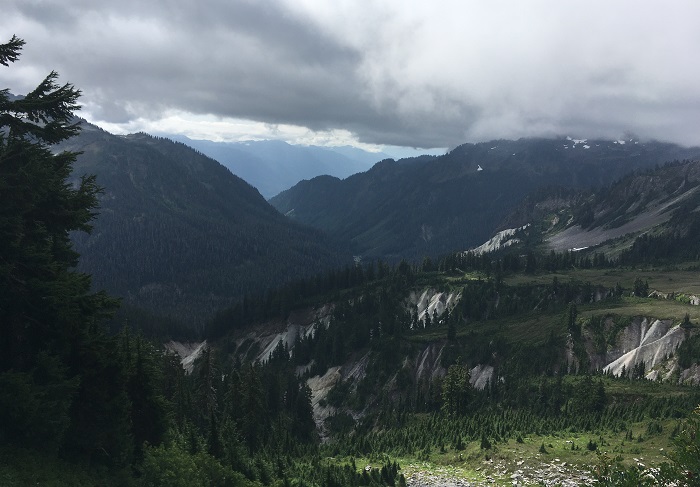 Because our Book View Cafe website server at this point may not handle many photos, I'm posting my complete blog entries on my own author website at www.sarastamey.com, where you can finish this episode and enjoy all the accompanying photos. Please continue reading by clicking on the link below, then you can return here (use "go back" arrow above) to comment, ask questions, or join a conversation. We love your responses!
https://sarastamey.com/the-rambling-writer-hikes-the-chain-lakes-trail/
*****
You will find The Rambling Writer's blog posts here every Saturday. Sara's latest novel from
Book View Cafe is available in print and ebook: The Ariadne Connection.  It's a near-future thriller set in the Greek islands. "Technology triggers a deadly new plague. Can a healer find the cure?"  The novel has received the Chanticleer Global Thriller Grand Prize and the Cygnus Award for Speculative Fiction. Sara has recently returned from another research trip in Greece and is back at work on the sequel, The Ariadne Disconnect. Sign up for her quarterly email newsletter at www.sarastamey.com