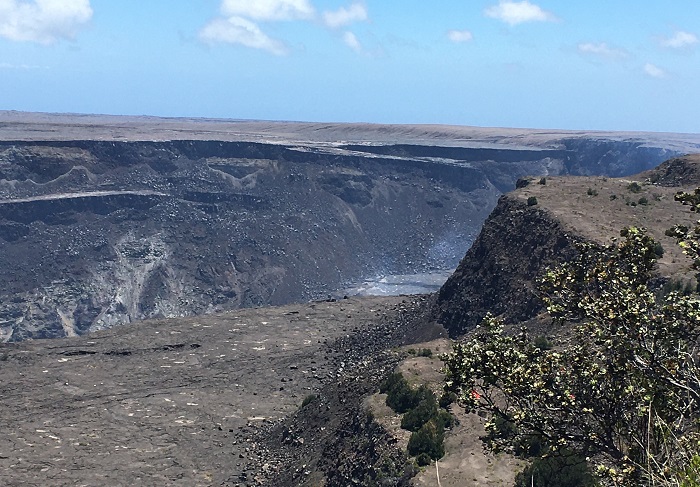 Join Thor and me as we visit the volcano caldera and expansive lava fields created by ongoing eruptions still building this geologically-new island.
NOTE: After way too many months without travel, Thor insisted on an R&R escape to Hawaii this April. He'd been keeping on eye on the very careful Covid-19 precautions in the islands, and the testing required before flying there. And now that we're both fully vaccinated, we took the plunge – literally, for some snorkeling in the healing sea, as well as exploring the Big Island and Kauai. After this detour (series started April 24), I promise I'll finish up my Virtual Italy Vacation series soon!
Like most people, we'd followed the news of the destructive 2018 eruptions of Kilauea Volcano, and were eager to visit the site. Thor is a geologist, and we live fifty miles from an active volcano in earthquake country along the Pacific Ring of Fire, so you could say we felt like family. Fortunately for the Big Island residents, the volcano has settled down — goddess Pele apparently taking a rest — but I have to admit I was disappointed to miss the spectacular lava shows that visitors had been witnessing for several years before that event. Here's a New York Times article with images from the recent eruptions:
https://www.nytimes.com/2018/12/12/science/kilauea-hawaii-volcano-eruption.html
A lava lake at the summit in Halema'uma'u Crater had remained full for decades, providing colorful flows and shows. With the 2018 eruption and magma fountains 200 feet high, the caldera emptied of magma in several "rivers" flowing to the sea, accompanied by earthquakes, and dropped its level by thousands of feet. Now it's mostly just steaming, but no one knows for sure what's next.
To see the newest of the cooled lava flows, we headed south of Kona on our way to Hawai'i Volcanoes National Park. Along the way, the coastline reminded us of older flows now mostly greened.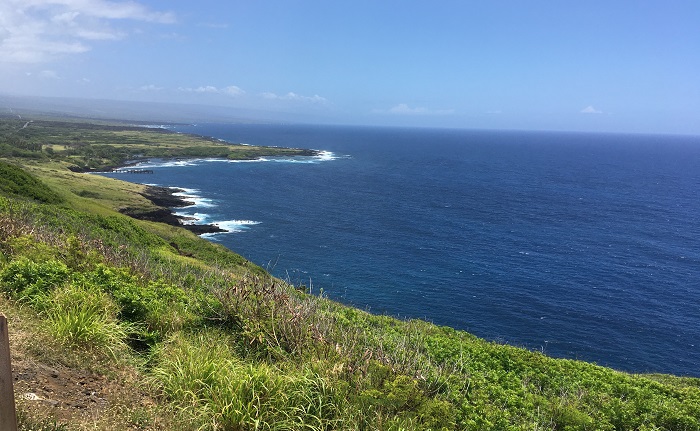 Because our Book View Cafe website server at this point may not handle many photos, I'm posting my complete blog entries on my own author website at www.sarastamey.com, where you can finish this episode and enjoy all the accompanying photos. Please continue reading by clicking on the link below, then you can return here (use "go back" arrow above) to comment, ask questions, or join a conversation. We love your responses!
https://sarastamey.com/the-rambling-writer-visits-the-big-island-hawaii-part-7-kilauea-volcano/
*****
You will find The Rambling Writer's blog posts here every Saturday. Sara's latest novel from
Book View Cafe is available in print and ebook: The Ariadne Connection.  It's a near-future thriller set in the Greek islands. "Technology triggers a deadly new plague. Can a healer find the cure?"  The novel has received the Chanticleer Global Thriller Grand Prize and the Cygnus Award for Speculative Fiction. Sara has recently returned from another research trip in Greece and is back at work on the sequel, The Ariadne Disconnect. Sign up for her quarterly email newsletter at www.sarastamey.com