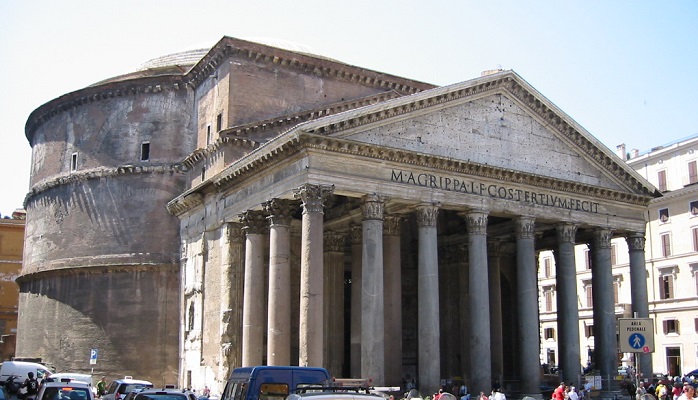 From the Sublime to the Macabre! Your Italy virtual vacation continues with the beautifully preserved Pantheon and a chapel decorated with Friars' bones.
NOTE: Since travel is still on hold with the pandemic continuing, I've started a new blog series offering a virtual vacation and time-travel to my first big trip with Thor in 2008. Italy! Starting with highlight photos posted here on Saturday, Jan. 30, I'll continue every week. Join us in Rome, Florence, Cinque Terre, Venice, and Milan. Buon viaggio!
The Roman Pantheon is considered a must-see in Rome, for good reason. Literally a temple for "all gods," it was built by Emperor Hadrian in 120 A.D., though he inscribed it to Marcus Agrippa, the son-in-law of Augustus Caesar, who had built an earlier temple here that burned. The best-preserved ancient Roman structure in modern-day Rome, it escaped destruction by pilfering once the Christians adopted it as a church. It's been in continuous use for almost 2000 years. When we stepped inside, I marveled at the gleaming marble flooring that still looks brand new (80% is the original marble, in the original design).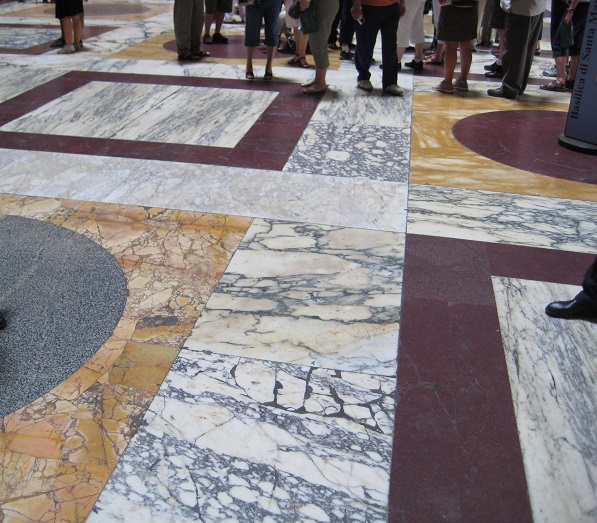 Because our Book View Cafe website server at this point may not handle many photos, I'm posting my complete blog entries on my own author website at www.sarastamey.com, where you can finish this episode and enjoy all the accompanying photos. Please continue reading by clicking on the link below, then you can return here (use "go back" arrow above) to comment, ask questions, or join a conversation. We love your responses!
https://sarastamey.com/the-rambling-writers-italy-part-7-romes-pantheon-and-the-bone-church/
*****
You will find The Rambling Writer's blog posts here every Saturday. Sara's latest novel from
Book View Cafe is available in print and ebook: The Ariadne Connection.  It's a near-future thriller set in the Greek islands. "Technology triggers a deadly new plague. Can a healer find the cure?"  The novel has received the Chanticleer Global Thriller Grand Prize and the Cygnus Award for Speculative Fiction. Sara has recently returned from another research trip in Greece and is back at work on the sequel, The Ariadne Disconnect. Sign up for her quarterly email newsletter at www.sarastamey.com