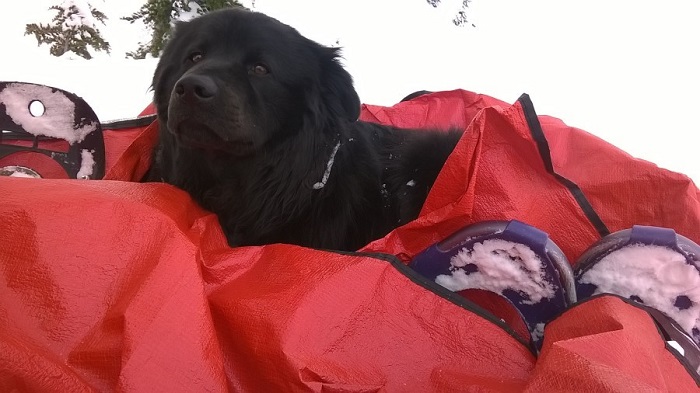 We could all use a break from multiplying crises! Take a refreshing ramble up the mountain's memory lane with Thor, Bear dog, and me.
Added to the stresses of the Covid19 pandemic at its worst level yet in the U.S. and elsewhere, an insane U.S. president inciting violent insurrection in our capital, with more mayhem planned by militant right-wing domestic terrorists, I've been juggling health issues and a myriad of tasks following my father's death. Still in physical therapy, I can't flee to the mountains for a dose of fresh air and sanity, so I'm escaping briefly to memories of a happier year. Here's a rerun from 2016:
We're happy: Thor, Bear dog, and I wrapped in our reflective tarps as we perch on the snowy flanks of Mt. Shuksan, breathing in the crisp mountain air and listening to the quiet. We're just the right amount of tired and hungry from our snowshoeing (and ecstatic doggy snow-whirling) and settling in for lunch and hot chocolate (and dog biscuits). I offer a silent Thank You for the privilege of living in the Pacific Northwest where we can carpe diem – this one a lucky midweek day off – and zip up to the mountain for a dose of wild.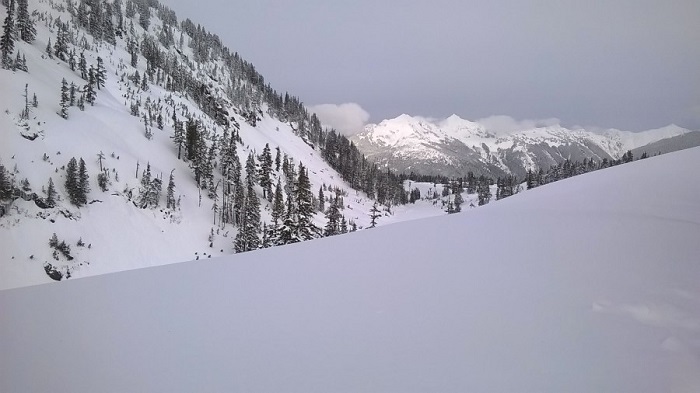 Growing up in this neck of the woods/mountains/sea before the area was put on the "destination" map by the likes of Outdoor Magazine, I took for granted "our" special wilderness getaways. And, since I'd been hiking and camping since my earliest memories, not to mention skiing, racing my horse along forest trails, and diving into any available body of water, I suppose I assumed that I'd always be fit as a fiddle and ready to go. Well, as a Baby Boomer, I now have to pause to take inventory of my various old injuries from my roughneck lifestyle, so the getaways require a bit more prep. This winter, Thor is still recovering full function after back surgery, and I'm almost healed from a hamstring pull. But the mountains were calling, and we said, "Yes!"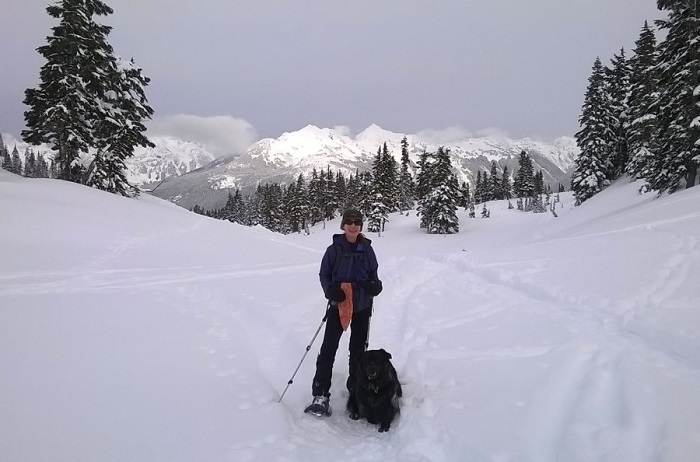 Because our Book View Cafe website server at this point may not handle many photos, I'm posting my complete blog entries on my own author website at www.sarastamey.com, where you can finish this episode and enjoy all the accompanying photos. Please continue reading by clicking on the link below, then you can return here (use "go back" arrow above) to comment, ask questions, or join a conversation. We love your responses!
https://sarastamey.com/the-rambling-writer-rerun-snowshoeing-on-mt-shuksan/
*****
You will find The Rambling Writer's blog posts here every Saturday. Sara's latest novel from Book
View Café is available in print and ebook: The Ariadne Connection. It's a near-future thriller set in the Greek islands. "Technology triggers a deadly new plague. Can a healer find the cure?"  The novel has received the Chanticleer Global Thriller Grand Prize and the Cygnus Award for Speculative Fiction. Sara has recently returned from another research trip in Greece and is back at work on the sequel, The Ariadne Disconnect. Sign up for her quarterly email newsletter at www.sarastamey.com