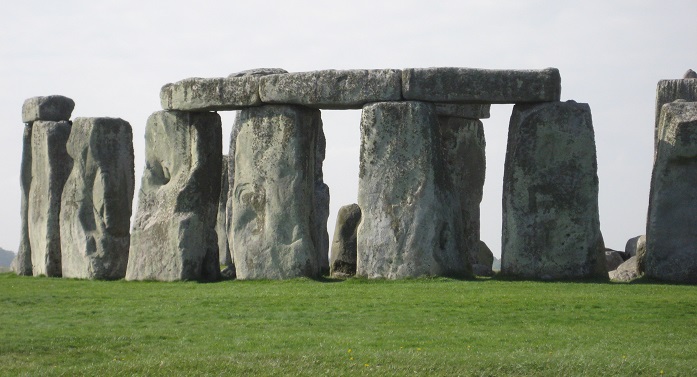 Musings as the wheel of the year turns toward winter, and the veil thins between the living and the dead.
NOTE: I'll return to my Thailand virtual-vacation blog series next Saturday.
Tonight is Halloween, All Hallow's Eve, Samhain, on the cusp of the season when traditionally the veil between the worlds thins and the presence of the dead can be felt. In the U.S., the holiday has evolved as a fun-scary party with trick-or-treating, costumes, and decorations, though this year with the pandemic, a festive mood is hard to find. People are not giving up, though! On a drive through our rural county, Thor and I spotted this lively yard display. A good dragon is always welcome!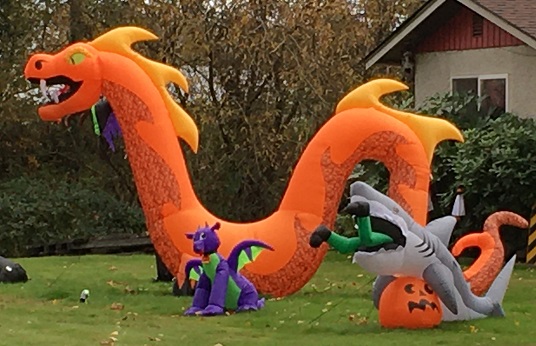 On a more serious note, many people observe this turning by asking advice of departed souls. And in Mexico, the spirits are not frightening — witness the celebrations for Dia de los Muertos (actually 3 days) when the spirits of loved ones visit to impart advice or prayers. Families picnic in the cemetery, build shrines with offerings and mementos, and tend the graves of loved ones. Cultures worldwide have similar celebrations.
While in Mexico, Thor and I collected some mementos of La Calavera and her cadaverous dance-partner.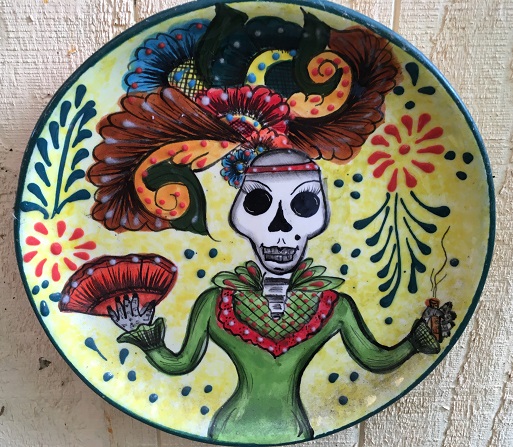 Because our Book View Cafe website server at this point may not handle many photos, I'm posting my complete blog entries on my own author website at www.sarastamey.com, where you can finish this episode and enjoy all the accompanying photos. Please continue reading by clicking on the link below, then you can return here (use "go back" arrow above) to comment, ask questions, or join a conversation. We love your responses!
https://sarastamey.com/the-rambling-writer-halloween-day-of-the-dead-and-stonehenge/
*****
You will find The Rambling Writer's blog posts here every Saturday. Sara's latest
novel from Book View Café is available in print and ebook: The Ariadne Connection. It's a near-future thriller set in the Greek islands. "Technology triggers a deadly new plague. Can a healer find the cure?"  The novel has received the Chanticleer Global Thriller Grand Prize and the Cygnus Award for Speculative Fiction. Sara has recently returned from another research trip in Greece and is back at work on the sequel, The Ariadne Disconnect. Sign up for her quarterly email newsletter at www.sarastamey.com