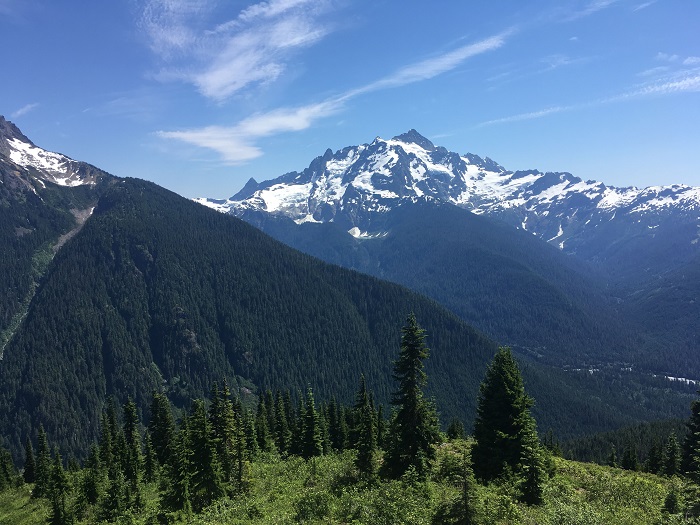 As the U.S. West is on fire and our mountains obscured by smoke, here's a reminder that many wilderness hikes are still there, waiting or recovering. Here's another favorite hike in the Mount Baker Wilderness in NW Washington.
I plan to return soon to my weekly "virtual vacation" blog series on Thailand, though I'm still finding it difficult to spend much time at the computer after surgery. Here's another of Thor's, Bear dog's, and my favorite hikes in this rerun from 2018. Some things remain the same: the terrible wildfires ravaging the West again this summer and fall. We've been lucky here in the Pacific Northwest, but now more wildfires are coming near, with smoke from local and distant fires creating hazardous air quality.
Join us as we revisit one of our favorite early-summer hikes to the Goat Mountain overlook and a celebration of wildflowers.
Tiger lilies seem especially abundant this year: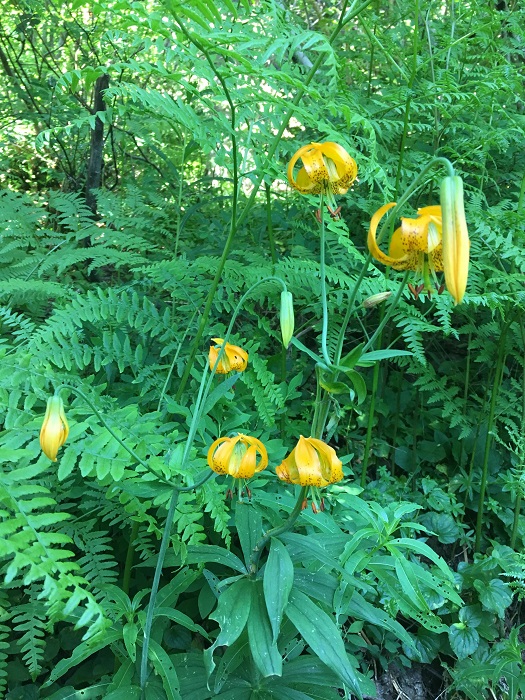 My Grandma Sara's favorite lavender bleeding-hearts form a nest for these taller, lush alpine-meadow plants. I always enjoy seeing them on the way to the overlook, but don't know their name. Can anyone name them?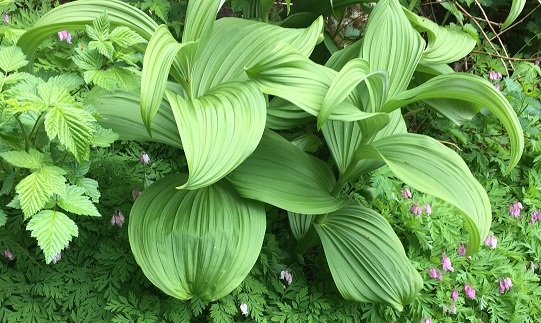 Because our Book View Cafe website server at this point may not handle many photos, I'm posting my complete blog entries on my own author website at www.sarastamey.com, where you can finish this episode and enjoy all the accompanying photos. Please continue reading by clicking on the link below, then you can return here (use "go back" arrow above) to comment, ask questions, or join a conversation. We love your responses!
https://sarastamey.com/the-rambling-writer-rerun-goat-mountain-hike-2018/
*****
You will find The Rambling Writer's blog posts here every Saturday. Sara's latest novel from Book
View Café is available in print and ebook: The Ariadne Connection. It's a near-future thriller set in the Greek islands. "Technology triggers a deadly new plague. Can a healer find the cure?"  The novel has received the Chanticleer Global Thriller Grand Prize and the Cygnus Award for Speculative Fiction. Sara has recently returned from another research trip in Greece and is back at work on the sequel, The Ariadne Disconnect. Sign up for her quarterly email newsletter at www.sarastamey.com