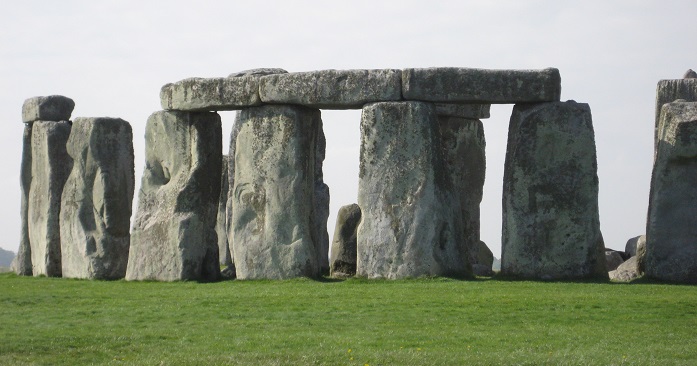 Take a deep breath with me and remember we're all riding the turn of the earth's wheel together. Welcome, summer! (Or winter, if you live in the south lands.)
NOTE: Due to a lot of "life" this week, I'm postponing the next Thailand post until next Saturday, June 27.
Since prehistory, traditional cultures have celebrated the turning of the seasons, honoring the solstices (the longest and the shortest days of the year) with rituals and festivals. It never hurts to simply step outside and reconnect to the earth, in whatever ways we can in these days of concrete cities (not to mention pandemic). Today marks the summer solstice (either midsummer or start of summer), and the usual festival at Stonehenge is cancelled due to Covid-19. But if you'd like to witness it virtually, English Heritage on Facebook will livestream coverage of both sunset and sunrise, as marked in the ancient astronomical circle of stones. At sunrise, the sun shines through the "gateway" in the circle.
Because our Book View Cafe website server at this point may not handle many photos, I'm posting my complete blog entries on my own author website at www.sarastamey.com, where you can finish this episode and enjoy all the accompanying photos. Please continue reading by clicking on the link below, then you can return here (use "go back" arrow above) to comment, ask questions, or join a conversation. We love your responses!
https://sarastamey.com/the-rambling-writer-celebrates-summer-solstice/
*****
You will find The Rambling Writer's blog posts here every Saturday. Sara's latest novel from
Book View Cafe is available in print and ebook: The Ariadne Connection.  It's a near-future thriller set in the Greek islands. "Technology triggers a deadly new plague. Can a healer find the cure?"  The novel has received the Chanticleer Global Thriller Grand Prize and the Cygnus Award for Speculative Fiction. Sara has recently returned from another research trip in Greece and is back at work on the sequel, The Ariadne Disconnect. Sign up for her quarterly email newsletter at www.sarastamey.com