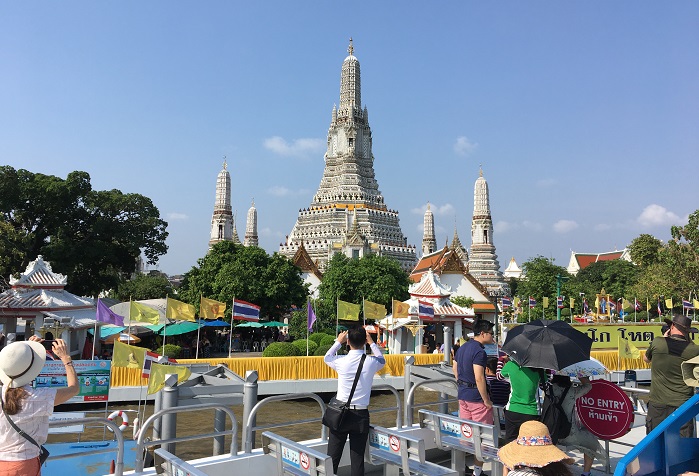 And now for something completely different: Thor and I made our first trip to Asia — the beautiful country of Thailand. Join us for a virtual vacation!
We were lucky to squeak through the pandemic flight closures this winter as we returned from our three-week trip. Since more travel has now become a distant prospect, we hope you'll take a virtual vacation with us in the following weeks. Let's dip our toes in with a glimpse of the sights from Bangkok to Koh Samui to the jungle wilderness of Khao Sok to Phuket and the Andaman Sea. Hold onto your hats!
The best way to get around bustling Bangkok is on a water "bus," with many temples along the river (top photo). The heat and crowds and mind-boggling ornamented palaces and temples were a lot absorb in our jet-lagged state, but we bought shade umbrellas from a streetside vendor and went with the tourist flow. A must-see city!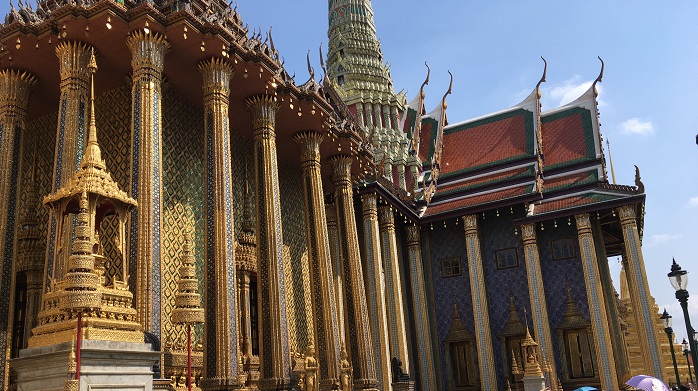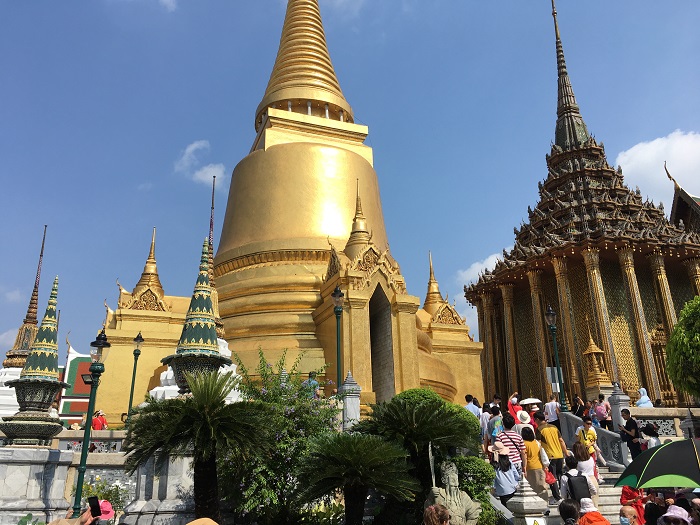 Because our Book View Cafe website server at this point may not handle many photos, I'm posting my complete blog entries on my own author website at www.sarastamey.com, where you can finish this episode and enjoy all the accompanying photos. Please continue reading by clicking on the link below, then you can return here (use "go back" arrow above) to comment, ask questions, or join a conversation. We love your responses!
https://sarastamey.com/the-rambling-writer-visits-thailand-part-1-preview/
*****
You will find The Rambling Writer's blog posts here every Saturday. Sara's latest novel from
Book View Cafe is available in print and ebook: The Ariadne Connection.  It's a near-future thriller set in the Greek islands. "Technology triggers a deadly new plague. Can a healer find the cure?"  The novel has received the Chanticleer Global Thriller Grand Prize and the Cygnus Award for Speculative Fiction. Sara has recently returned from another research trip in Greece and is back at work on the sequel, The Ariadne Disconnect. Sign up for her quarterly email newsletter at www.sarastamey.com