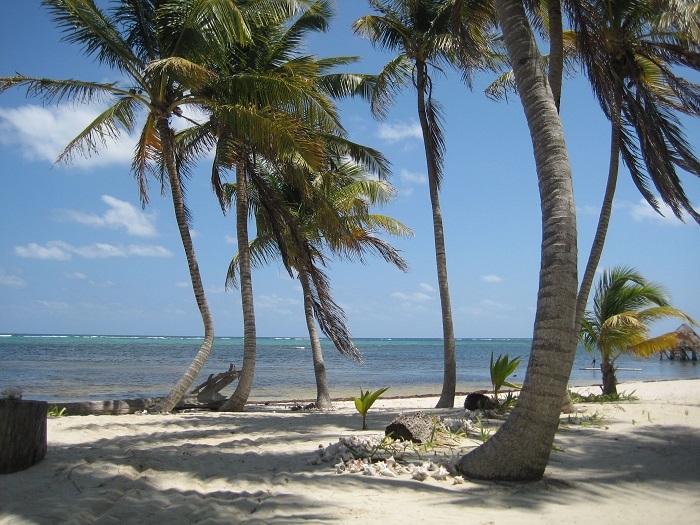 While we're confined by the pandemic, how about another virtual trip with me? Let me take you back in time and place to inspiration for my novel ISLANDS.
A lot of "life" happened this week, so today I'll take you on a quickie trip to the Caribbean, where my days as a scuba divemaster inspired my suspense novel ISLANDS. Next week, we'll be back to the magical Aegean and the healing island of Kos. (Hmmm, islands do seem to play a big part in my real and imaginative life.)
I suppose I could be called a "method writer," since many of my novels spring from extended sojourns in places that excited my imagination. Today, I'll take you back to the Caribbean, and some of the landscape and culture that inspired my ISLANDS novel. You may recognize my 80s hair in one of the few photos from that time, when I was living in a treehouse in the Virgin Islands, with no running water or electricity.
But who cared, when I could dive twice a day in that stunning turquoise sea? In those hot, tropic days, I practically lived in the sea, and like my character John in the novel, I wished to be reborn as a dolphin.
Because our Book View Cafe website server at this point may not handle many photos, I'm posting my complete blog entries on my own author website at www.sarastamey.com, where you can finish this episode and enjoy all the accompanying photos. Please continue reading by clicking on the link below, then you can return here (use "go back" arrow above) to comment, ask questions, or join a conversation. We love your responses!
https://sarastamey.com/the-rambling-writer-inspiration-from-places/
If you'd enjoy a virtual trip to the Caribbean, the ebook of my award-winning novel ISLANDS just happens to be on special discount right now at Book View Cafe.
.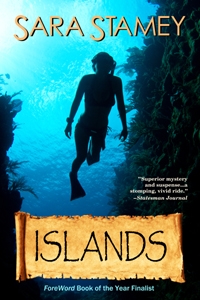 https://bookviewcafe.com/bookstore/book/islands/