On this shortest day and longest night of the year, especially in my native northern clime, I must honor ancient traditions and celebrate the turning of the Great Wheel. And return of the light!
NOTE: I'll continue the blog series on my return to Crete next Saturday, with a visit to ancient Roman Gortys and arrival in Heraklion.
Long before Christmas celebrations stepped in to absorb pagan festivals of winter solstice, Europeans from Greece on up into Nordic lands honored their deities of winter and petitioned with ceremonies the return of the sun and longer days. Here in the Pacific Northwest, in the "far corner" of the western U.S., we hunker down during the gloomy days when sunset arrives at 4:00 pm, and rain clouds make it dark even during the short days. "Forest bathing" helps me stay grounded, but more light would help!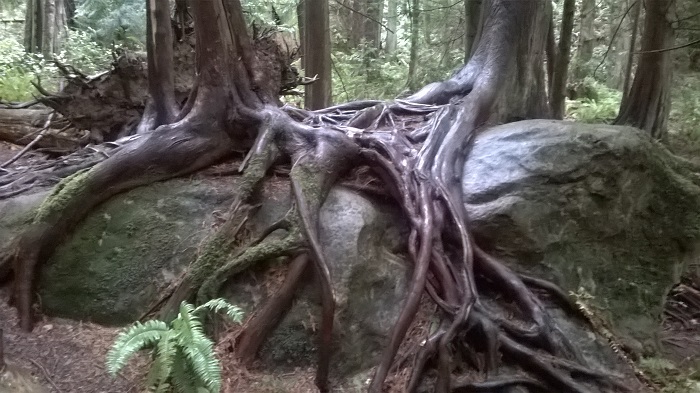 It's no accident that Europeans from earliest times, especially those in northern latitudes, developed rituals and celebrations to lighten the gloom and bring back the sun and essential fertility of the earth. I make a practice of lighting candles on my garden shrines to honor the nature spirits, along with modern holiday lights festooning the house to brighten our moods.
Because our Book View Cafe website server at this point may not handle many photos, I'm posting my complete blog entries on my own author website at www.sarastamey.com, where you can finish this episode and enjoy all the accompanying photos. Please continue reading by clicking on the link below, then you can return here (use "go back" arrow above) to comment, ask questions, or join a conversation. We love your responses!
https://sarastamey.com/winter-solstice-greetings/
*****
You will find The Rambling Writer's blog posts here every Saturday. Sara's latest novel from
Book View Cafe is available in print and ebook: The Ariadne Connection.  It's a near-future thriller set in the Greek islands. "Technology triggers a deadly new plague. Can a healer find the cure?"  The novel has received the Chanticleer Global Thriller Grand Prize and the Cygnus Award for Speculative Fiction. Sara has recently returned from another research trip in Greece and is back at work on the sequel, The Ariadne Disconnect. Sign up for her quarterly email newsletter at www.sarastamey.com