Thor and I complete our tour of the lovely Phaistos site and admire the distinctive pottery found in the nearby sacred Kamares Cave.
NOTE: Of course, Thor and I had to make another trip to Greece, as he's fallen as much in love with the islands as I am. This time, in addition to other island-hopping, I wanted to return to Crete after 37 years. My first months-long trip was as a hippie backpacker, camping in the ruins and falling under the spell of the mysterious, vanished Minoan culture. This time, I got to introduce Thor to "glorious Kriti" and research more settings for my novel-in-progress, THE ARIADNE DISCONNECT. This new blog series started October 19, 2019, and will continue every Saturday.
Last week's blog post (12/7/19) introduced the important Minoan palace/community complex of Phaistos, established in the late Neolithic Era and reaching its height between the 20th and 15th centuries BC. It was mentioned by Homer in "The Illiad" as a well-founded city" and one of the fabled 99 cities of the ancient Cretans. It's hard to separate fable from rare facts about the ancient people sometimes called the Keftiu, but mostly termed Minoans after King Minos of the most famous Cretan palace-city of Knossos. But apparently Phaistos (sometime spelled in English as Phaestos) was named for a son or grandson of Herakles (Hercules). Phaistos (the man) was apparently killed by a Cretan King Idomeneus, who was the war leader of the Cretan contingent supporting Agamemnon in the Trojan War. Confused yet?
Anyway, today we'll finish up our tour with a look at the royal apartments and some of the artifacts, including the striking Kamares Ware featured in the top photo. Let's start with the North Wing: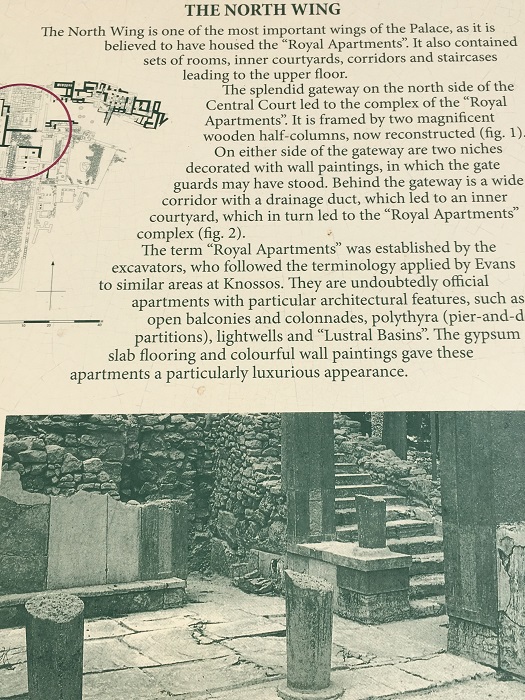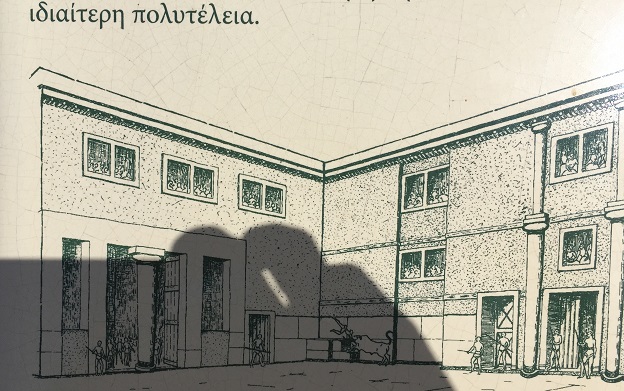 Note the bull-leaping figures in the drawing above. The large courtyards in the complex were probably used for such ceremonial events. Both men and women athletes took part in the leaps over the sacred bulls.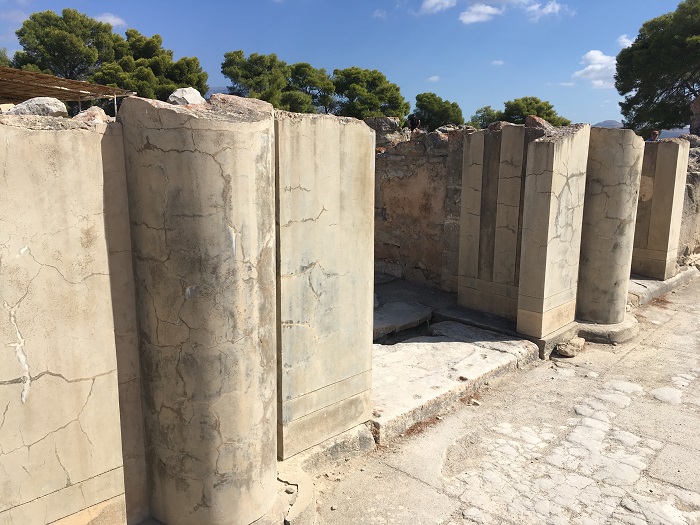 Because our Book View Cafe website server at this point may not handle many photos, I'm posting my complete blog entries on my own author website at www.sarastamey.com, where you can finish this episode and enjoy all the accompanying photos. Please continue reading by clicking on the link below, then you can return here (use "go back" arrow above) to comment, ask questions, or join a conversation. We love your responses!
https://sarastamey.com/the-rambling-writer-returns-to-crete-part-9-ancient-phaistos-and-kamares-ware/
*****
You will find The Rambling Writer's blog posts here every Saturday. Sara's latest novel from
Book View Cafe is available in print and ebook: The Ariadne Connection.  It's a near-future thriller set in the Greek islands. "Technology triggers a deadly new plague. Can a healer find the cure?"  The novel has received the Chanticleer Global Thriller Grand Prize and the Cygnus Award for Speculative Fiction. Sara has recently returned from another research trip in Greece and is back at work on the sequel, The Ariadne Disconnect. Sign up for her quarterly email newsletter at www.sarastamey.com