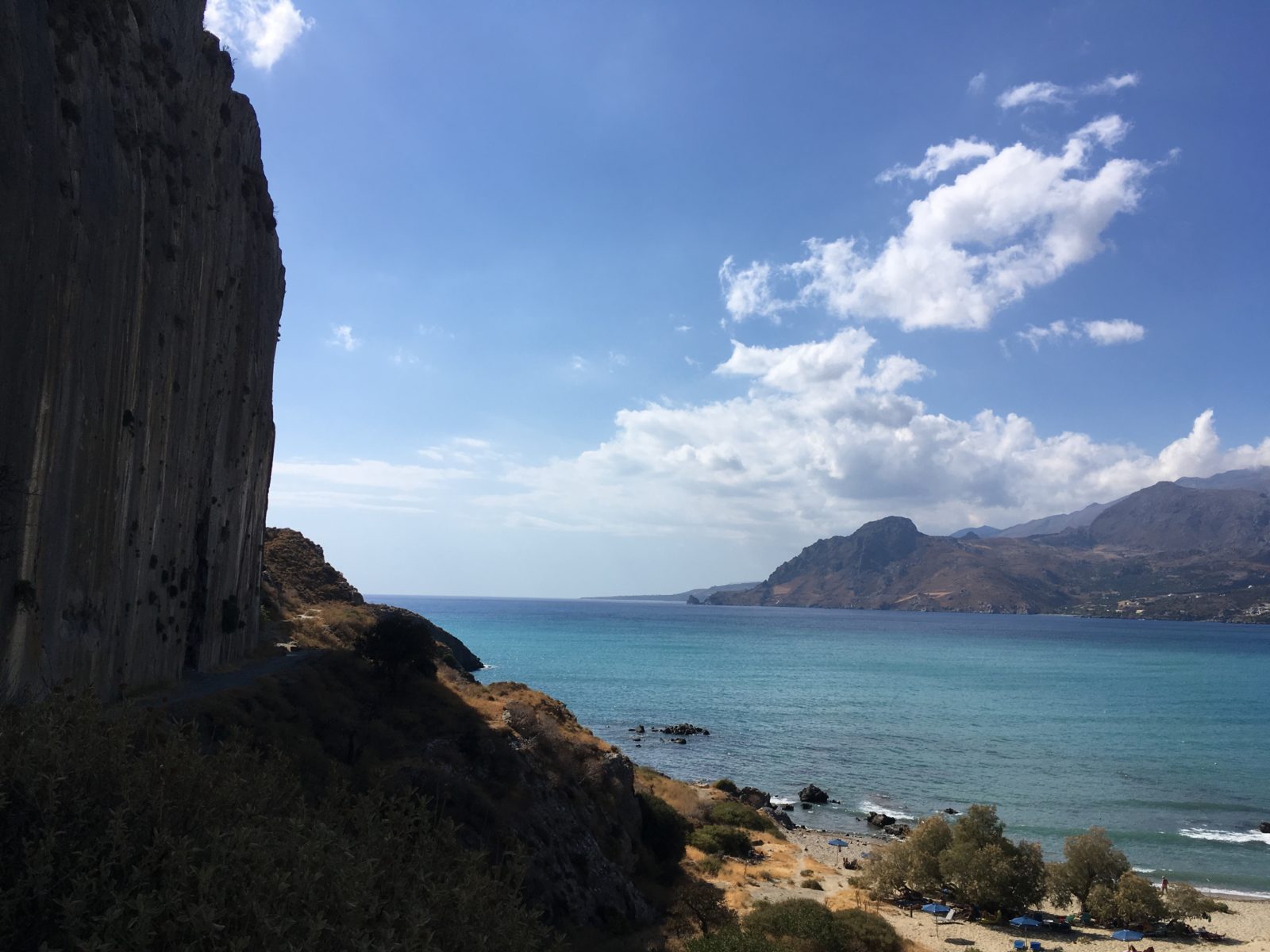 Thirty-seven years ago, I spent months backpacking the Greek islands, and fell in love with rugged, magical Crete. Now I've returned with Thor!
Leaving Bear dog and Tucker & Turtle cats in the capable hands of housesitter Maya, Thor and I are once again enjoying an extension of summer and swimming in the Greek islands. I'm particularly excited this year to be returning to Crete and introducing Thor to its beauties. I'm definitely not carrying any more monstrous backpacks, as I did in my twenties!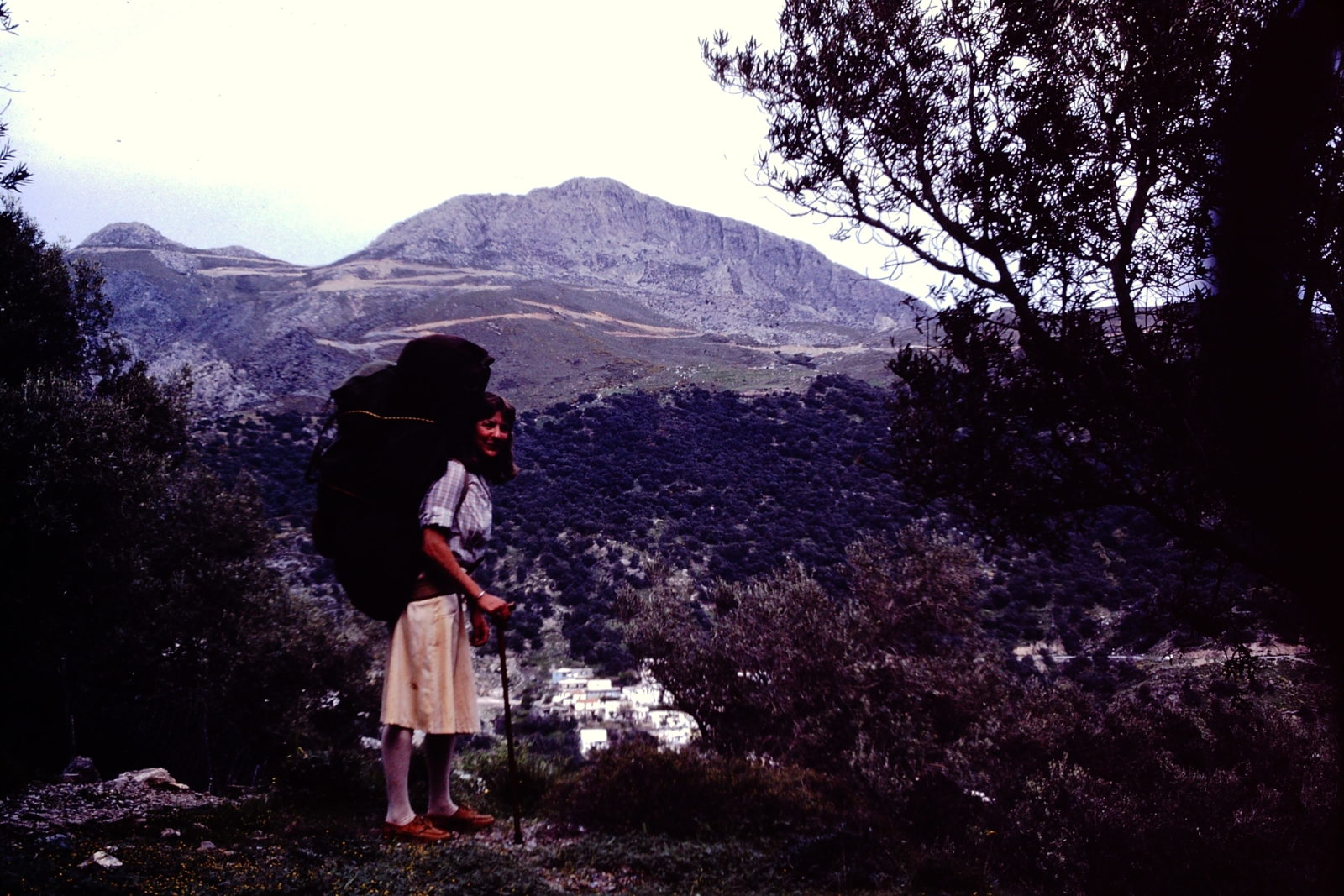 Computer issues and spotty internet connections dictate that I keep this post very brief, but I'll return with more of my regular photo journal soon. Stay tuned!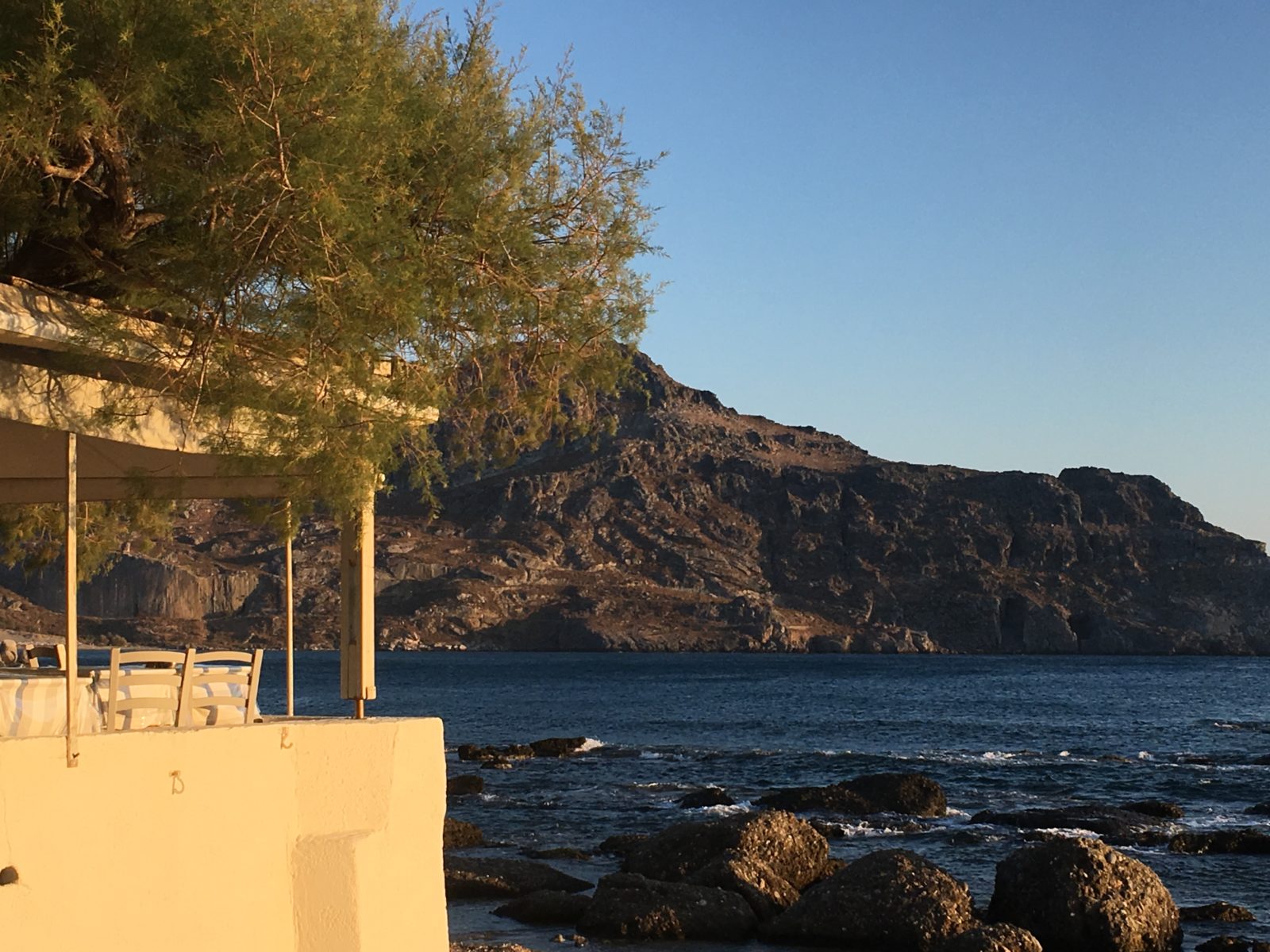 *****
You will find The Rambling Writer's blog posts here every Saturday. Sara's latest novel from
Book View Cafe is available in print and ebook: The Ariadne Connection.  It's a near-future thriller set in the Greek islands. "Technology triggers a deadly new plague. Can a healer find the cure?"  The novel has received the Chanticleer Global Thriller Grand Prize and the Cygnus Award for Speculative Fiction. Sara has recently returned from another research trip in Greece and is back at work on the sequel, The Ariadne Disconnect. Sign up for her quarterly email newsletter at www.sarastamey.com