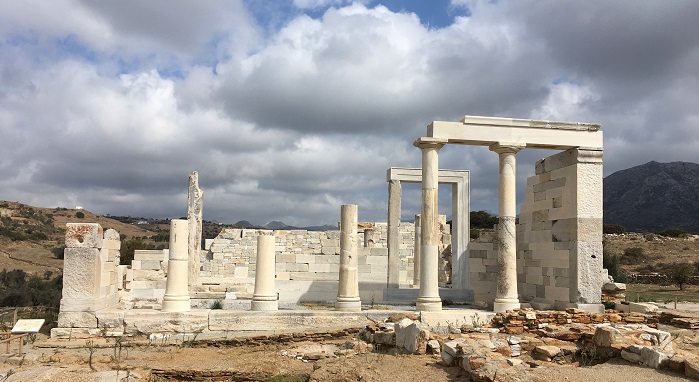 Thor and I found timeless serenity in the quiet valley where the goddess of fertility and the seasons has been honored since ancient days.
NOTE: Since our recent trip to Greece to research more settings for my novel-in-progress, THE ARIADNE DISCONNECT, Thor and I knew we had to return to this magical region. My first entry in this new blog series posted here on Saturday, 10/20/2018. It gives an overview of our rambles from Athens to seven islands in the Dodecanese and Cyclades groups, ending our ferry-hopping pilgrimage on the anciently sacred island of Delos.
Near the village of Sangri in one of the central valleys of Naxos, the Sanctuary of Demeter is planted fittingly among farms and orchards, since Demeter was the Greek goddess of fertility and the seasons. Even before Demeter's temple was built, this was the site of open-air worship of an Earth goddess. We visited in early October when the shorn fields had turned brown, but in the spring this valley would be lush green and filled with wildflowers, including the wild red poppies that are Demeter's sacred flower. As Thor and I wound around the hills in our rental car, we spotted the temple and its later small Christian "breadloaf" chapel beneath the maternal breasts of two rounded hills.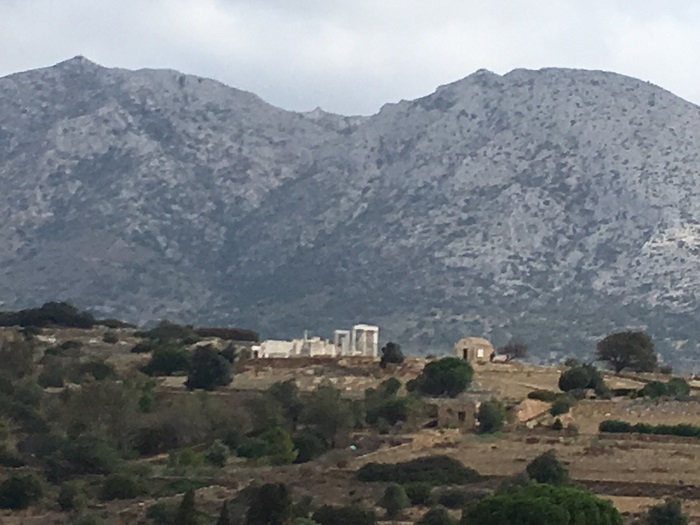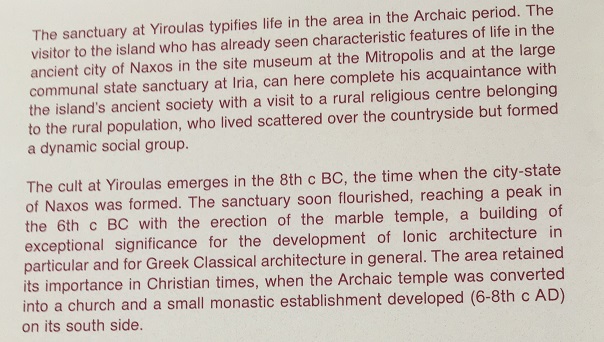 Because our Book View Cafe website server at this point may not handle many photos, I'm posting my complete blog entries on my own author website at www.sarastamey.com, where you can finish this episode and enjoy all the accompanying photos. Please continue reading by clicking on the link below, then you can return here (use "go back" arrow above) to comment, ask questions, or join a conversation. We love your responses!
https://sarastamey.com/the-rambling-writer-explores-more-greek-islands-part-33-the-sanctuary-of-demeter-on-naxos/
*****
You will find The Rambling Writer's blog posts here every Saturday. Sara's latest novel from
Book View Cafe is available in print and ebook: The Ariadne Connection.  It's a near-future thriller set in the Greek islands. "Technology triggers a deadly new plague. Can a healer find the cure?"  The novel has received the Chanticleer Global Thriller Grand Prize and the Cygnus Award for Speculative Fiction. Sara has recently returned from another research trip in Greece and is back at work on the sequel, The Ariadne Disconnect. Sign up for her quarterly email newsletter at www.sarastamey.com