Oh dear, look at her — she's getting -creative- again. I can't help it. I just do these things sometimes.
This particular vortex was set off by the Diana Wynne Jones conference, in Bristol August 9-10 this year. Since in conjunction with the appearance of the  Edge to Center trilogy I plan to go to Worldcon in Dublin it was relatively easy to add this to my schedule. And there will be dressing gowns, because Christopher Chant, the wizard in the Chrestomanci novels, is noted for his wildly opulent leisure wear. These things are a challenge, a gage flung down by Life, and I try to always pick them up and enter the lists. Even if it gets very weird indeed!
So, a dressing gown. What should it look like? Here are some inspirational images, after the jump:
Or this one, very Chrestomanci: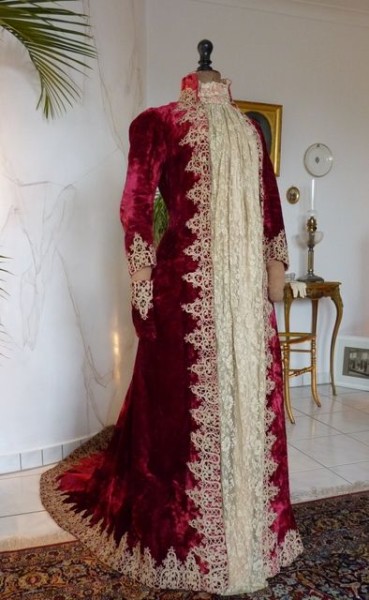 A luxe bathrobe is doable, right? You want to come along with me while I do this? I have to finish it by August, if I am to carry it to Britain!