WWW Wednesday. This meme is from shouldbereading.
• What did you recently finish reading?
Sherwood Smith's delightful Regency Danse de la Folie. It's engaging and fun in a way that doesn't ask you to leave your intellect or your knowledge of Jane Austen's work at the door. Various characters have various romantic and other adventures before the couples sort themselves out. (Complete side-thought: our new German Shepherd Dog puppy, call name Casey, will be registered as Darcy vom Steinbeckland; he has a tuft of white lace on his
chest and gold dust on his toes; the rest of him will be tall, dark, and handsome.) (Second barely-related thought: I'd been lamenting not having an ereader, but the family exchequer wouldn't cooperate. My younger daughter addressed this situation by passing on to me her Kindle 1 (I think that's what it's called — the absolutely no-frills e-ink one) so now I am gleefully working my way through all the BVC books I want!
Chaz Brenchley's House of Doors. Hardback from the UK publisher Severn House, which is also putting out
much of Barbara Hambly's recent work. Newly-widowed British nurse goes to work at Very Strange gothic house (D'Esperance), treating wounded soldiers in WWII. One of the earmarks of superlative writing is the ability to make a sequel (or "middle book") so appealing and self-contained that it doesn't matter whether you've read the first volume. Which I hadn't. Half the delight in this book is the use of language — it's a story to be savored as much for the style as for the plot. Which plot has some great twists. The cover says, "A haunting tale of terror…" but although I don't care for horror as a genre, I loved the weirdness and how it all wove together. For me, it was as much a tale of healing as "terror."
Ben Wi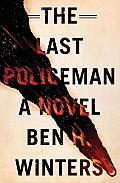 nters, The Last Policeman. This was a freebie from the Nebula Award weekend, and I doubt I would have picked it up otherwise, but I'm glad I did. It belongs to an odd subset of novels that, for all their gadgets and rayguns, are essentially some other genre. Audrey Niffenegger's The Time Traveler's Wife is an example. I think Winters's book is better, albeit of the gritty police procedural novel rather than a romance. Earth is doomed — an asteroid's going to go smack and end Life As We Know It. With six months to live, what's the point of solving a murder? Lots of twists and layers that left me wanting more.
• What are you currently reading?
Up on my trusty ereader is Laldasa:Beloved Slave, by Maya Kaathryn Bohnhoff. I picked it because I've loved
Maya's other work (especially Shaman). The book blurb didn't particularly speak to me, but I soon found myself in a world that reminded me at times of Dune by Frank Herbert, Elizabeth Lynn's The Sardonyx, a thriller, a romance, all set on a world based on Indian (as in India, not Native American) culture and religion. That in itself is worth the reading, and I'm appreciating Bohnhoff's strong, self-determined women in an increasingly rigid caste system.
Fad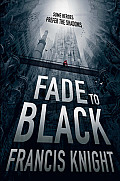 e to Black by Francis Knight. Another Nebula freebie jewel. Blade Runner meets The Dresden Files. Marvelous fun!
And because we do not live by fiction alone: The Ornament of the World: How Muslims, Jew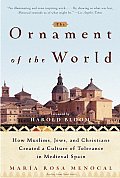 s, and Christians Created a Culture of Tolerance in Medieval Spain, by Maria Rosa Menocal. The title speaks for itself.
• What do you think you'll read next?
Ereader: Most likely something by Judith Tarr. Living in Threes? I call her work "Vitamin J" because something about it not only entertains, but nourishes. Maybe it's the horse endorphins. What do you think?
Marie Brennan's A Natural History of Dragons. I shrink to admit it, but I had never read Brennan's work before I discovered her through Book View Cafe. I splurged on this one after signing my own books at Powell's Beaverton. It's callllling to me, it knows my  name…
What about you? What have you been reading lately? Put the link to your WWW Wednesday entry in comments, or just tell us!