WWW Wednesday. This meme is from shouldbereading.
To play along, just answer the following three (3) questions…
• What are you currently reading?
• What did you recently finish reading?
• What do you think you'll read next?
Currently reading: Charles de Lint's Muse and Reverie: A Newford Collection. I love de Lint's work. A couple of paragraphs into each story, some undefined tension in me sighs happily and lets go. I suspect it's the effortlessness of his craft, or maybe just that I read his prose with a different part of my mind than I write my own. I've long given up trying to analyze why this is so.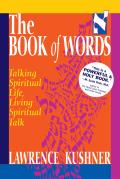 I've been overworking these past few months, so I crave refreshment of the spirit. At bedtime I'm slowly savoring my way through The Book of Words: Talking Spiritual Life, Living Spiritual Talk by Lawrence Kushner. Kushner (there are two – the other is Harold) was my introduction to Jewish mysticism. I re-read Honey From the Rock every few years and get even more out of it. I find I sleep better and am kinder and yet stronger during the day if I enrich the gentle transition to sleep. I read a little in Hebrew to signal to my brain that this is now a time of rest, a sacred time. Then I switch to English because although I can sound out the words in Hebrew, I'm very, very far from fluent in it. I read:
Blessings give reverent and routine voice to our conviction that life is good, one blessing after another. Ven, and especially when life is cold and dark. Indeed to offer blessings at such times may be our only deliverance.
… and my spirit gives that sigh of relief, just the way my writer's mind does when I read de Lint. No matter what sorrows the day has brought, in this moment they are over. I can rest easy. Tomorrow I will begin the struggle anew.
Recently finished reading: For fun and delight: Sherwood Smith's Blood Spirits; Kage Baker's The Garden of Iden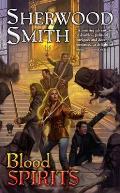 (which I think is the first Company novel), a novel-in-beta-form by Juliette Wade, a rising star in science fiction, For Love, For Power. And at night, Ethics for a New Millennium by the Dalai Lama. It took me a long time to read the latter, as I wanted to let each thought sink in; small bites, small moves.
What I'll likely read next: I'm up for more Molly Gloss, who is a terrific writer; maybe The Jump-Off Creek or rereading The Hearts of Horses. I've been saving Carol Berg's The Soul Mirror and now's a great time. I have the next Dobrenica book, also several Caitlin Brennan/Judith Tarr novels. And if life gets too crazy, I can always dive into the next Sookie Stackhouse. For bedtime, maybe rereading Jonathan Sacks To Heal A Fractured World: The Ethics of Responsibility or Elyse Goldstein ReVisions: Seeing Torah Through A Feminist Lens. Or Mary Oliver's poetry, which always speaks to me.