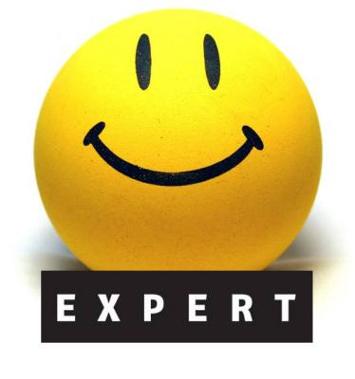 The other day at the blood bank, I got into an interesting conversation.  A woman in the canteen was reading a thriller that did not thrill her: it moved too slowly.  "He keeps throwing in details about guns and airplanes, and I suppose that's fine for the people who like guns and airplanes.  But I'm on page 116 and I'm still waiting for something to happen."  I mentioned that for some readers those details are exactly what they're looking for.  "I'm not," she said firmly.
Then, the very next day, as if the universe were pointing to something, I came across a blog post by Elizabeth Bear about audience expertise and how it can play hob with narrative flow.  Made me wonder if my friend in the canteen would have been more interested if the thriller's details had been something she knew about.
Everybody knows something about something.  And there's nothing as gratifying as that little buzz you get when you get the in joke–when you're one of three people watching the movie who get the tossed-off reference*.  But having an expert in the audience is a double-edged sword.  You love it when they get the joke as much as they do, but when the experts start poking holes in your story because "it wouldn't happen like that" it can make you a little crazy.
My older daughter was part of her school's mock trial team: she spent four years learning about trial procedure during mock trial competitions and practice, and she's a pain in the butt watching any movie that has a courtroom scene in it.  "No way the judge would let him say that!" she mutters.  "Why doesn't opposing council object!" or "For God's sake, he's not allowed to go on that way, it's not like it's closing or something."  After a while it's a buzzkill.  The storyteller, and story consumer in me, just wants to watch the story unfold.
Sometimes getting it right enough to please the experts means slowing down the action in a way that is unacceptable.  I'm finishing up work on a short story in which someone is playing Guitar Hero.  Since we are an X-Box-less household, I got in touch with the Beau-in-Law (my daughter's sweetie) and asked him what the preliminary screens are before the game will let you, like, play a song.  Turns out there's a bone-crunching number of them, logos and little videos to play while the game is loading, and screens where you choose which pop idiom to play in, and the screen where you choose the song you want to play.  Do I want to drag my reader through all that, just for verisimilitude?  I do not.
But somewhere, somewhen, a reader is going to throw down the magazine or anthology in which this story appears, muttering "but that's wrong!"
So what do you do?  You try to get as much as possible right.  Writers tend to collect "experts"–people who know stuff about stuff and can be called on to vet courtroom procedure or fencing terminology or surgical instruments–whatever the topic is. If you don't have an expert on call (and really, you can cold call a University physics department and someone will call you back with information on quantum theory until Hell won't have it again–people love to talk about what they know), hit the library and do some research.  And then distill the information down to a nice, neat 15% of its original volume, and spread sparingly across your narrative, so that the other readers, the readers who don't have special knowledge, don't get bogged down in detail.
I have this theory: if you get enough of the details right to convince the expert that you should have done better, you're probably doing okay.
* I, and the two drama/English geeks with whom I went to see Shakespeare in Love were the only ones in a crowded NYC theatre who howled with laughter when the ghoulish, bloody-minded teenage boy was revealed to be John Webster–who went on to write ghoulish, bloody-minded tragedies.  The people around us thought we were insane.
__________
Madeleine Robins is the author of The Stone War, Point of Honour, Petty Treason, and a double-handful of short stories which are available on her bookshelf.  She has just finished The Salernitan Women, set in medieval Italy, and is now working on the new Sarah Tolerance novel, The Sleeping Partner.