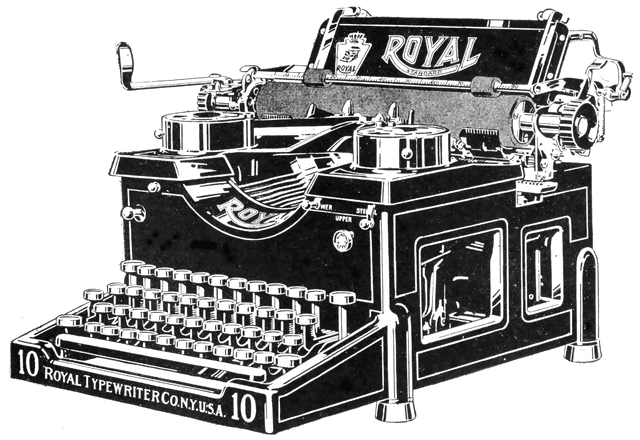 Actually, I do both.  I'm almost done with the third Sarah Tolerance book, and already my fingers are itching to retype it.
Cue the expression of horror on some faces.
Yes, I retype the whole damned thing.  This practice probably dates from the Olden Days™, when typewriters roamed the Earth and the only way to revise a typescript was, eventually, to re-type.  The way I did it, anyway, was to read through the whole manuscript, mark things up, and retype.  But very often the markups would be things like: Fix This.  Because I'm impatient, and really didn't want to have to figure out on a molecular level what the fix was, when I had another two hundred pages to read and mark up.  So a lot of the actual fiddly work of fixing a bad line or rectifying an error in continuity would come in as I was retyping it.
And then the future arrived, bearing word processors.  New technology requires a different approach, I thought.  So I tried marking up the manuscript more minutely and going into the file to make those corrections and changes and additions.  Sadly, this left me with an unpleasant niggling sense that, um, I was missing things.  That there were edges that needed sanding and missed holes that needed a little bit of wood putty smeared over them and smoothed over.  That there were opportunities being missed.   That the whole book wasn't a single unit yet.
At which point I realized that I still needed to retype it.
Since then, that's been my process which, as Monty Python says, is mine. No one else needs to be this silly.  But there are added benefits.  When I'm retyping I'm up to my eyebrows in the work in a way that dropping in corrections and revisions doesn't require.  I learn things.  I sometimes find that I left myself cues in the earlier draft that, discovered later, let me add more layers.  I rarely outline a whole book (my initial "outline" is usually a one-paragraph statement of what I want the book to do) so my process, overall, is full of discoveries of the "ooh! I can do that!" variety.  Many of the best discoveries come while I'm retyping.
Look: writing and process are intensely personal.  At Clarion, when Kate Wilhelm outlined her process, all of us (including her husband and co-teacher Damon Knight) looked at her with a little befuddlement because it sounded so odd to us.  But Kate is a wonderful writer, and her process works for her.
Retyping works for me.  What works for you?
_____
Madeleine Robins is the author of The Stone War, Point of Honour, Petty Treason, and a double-handful of short stories which are available on her bookshelf.  She has just finished The Salernitan Women, set in medieval Italy, and is now working on the new Sarah Tolerance novel, The Sleeping Partner.