I had a nice little essay on a writing topic all ready to go, and then I read this article in the Oakland Tribune. I've been struggling to find words to express the depth of my outrage and sadness.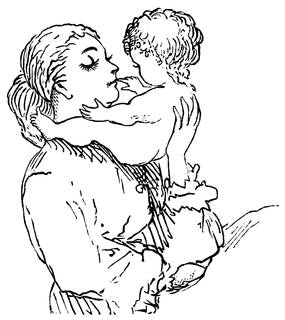 According to the California Maternal Quality Care Collaborative, there has been an alarming increase in maternal mortality–not to mention the whole spectrum of problems facing premature babies–due to "elective" pre-term C-sections.
"Some early births are scheduled for the convenience of the mother or doctor; some are judgment calls that require weighing relative risks.
California Watch reported in September that women are significantly more likely to experience C-sections at for-profit hospitals across the state. In February, California Watch reported that the number of women in the state who die each year from causes directly related to childbirth had more than doubled since 1996.
Babies born early through induction or C-section without a medical reason are nearly twice as likely to spend time in the neonatal intensive care unit, researchers say. They also are more likely to contract infections and need breathing machines, according to a 2009 study in the New England Journal of Medicine and a number of other reports."
It isn't hard to figure out that a for-profit hospital gets paid more for a C-section than for a natural birth.
I have very strong opinions on this issue: the safest place for a fetus is in its mother's womb and only the baby decides when it's time to be born. Of course, there are medical issues that call for intervention and I am grateful we have the technology to save those mothers and babies. But we're talking about interrupting healthy pregnancies progressing as they should. This is nothing short of criminal.
I went into premature labor when I was pregnant with my second child. It was at 18 weeks gestation, when there is zero fetal survival. I was fortunate to have a team of skilled obstetricians and access to medical technology that halted the labor. Every day of the 5 1/2 months I then spent at bed rest bought my baby time to develop. Each passing week was a milestone of celebration. 32…33…34…(she could survive now…)35…36…(keep going, baby! Get those lungs ready to breathe!)…37… At 37 1/2 weeks, I was allowed to get up. We all thought I'd go into labor then, but Rose had other ideas.* 38…39… Full term, 7 1/2 pounds.
We should be keeping babies and mothers safe, respecting the natural processes in a healthy pregnancy, not placing both at risk for the sake of profit and convenience. Every week, every day of extra maturation gives both the advantages we were designed for.
"We are finding out that the last weeks of pregnancy really do count," said Leslie Kowalewski, an associate state director for the March of Dimes.
"At 35 weeks, the brain is only two-thirds of what it will weigh at 40 weeks." Many organizations are responding with programs designed to eliminate early elective deliveries. Most significantly, chapters of the American Congress of Obstetricians and Gynecologists have begun to notify doctors about the serious consequences of performing early elective births."
That is moving in the right direction, but doesn't go nearly far enough.
I wonder if this is an issue upon which pro-choice and pro-life factions can find agreement.
*She still has other ideas, being now 24 years old and a pre-med psych major.
Deborah J. Ross has been writing science fiction and fantasy since 1982. Her recent publications include Hastur Lord, a Darkover novel with the late Marion Zimmer Bradley, and Jaydium, available in serialized chapters and ebook here on Book View Cafe.
Find my new and out-of-print books at Powell's online. Read my essays on the writing life and how to survive reviews in Brewing Fine Fiction.