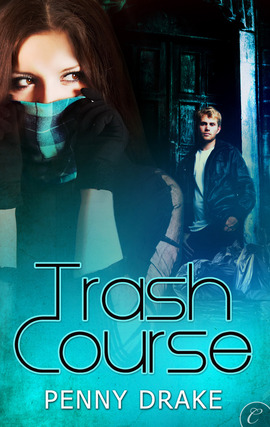 We interrupt this regular blog for an unscheduled announcement.  Steven Harper Piziks, writing as Penny Drake for Harlequin, debuts a new novel of romantic suspense: Trash Course.
Terry Faye loves traveling the world while working as a private investigator. But this latest case is a doozy—and it's right here in Ann Arbor.
Two elderly recluses, Howard and Lawrence Peale, have stopped communicating with the outside world, and Terry and her boss have been put on the case. The catch: the Peales are hoarders. A clean sweep isn't going to be easy, even with cute photographer Zack Archer lending a hand.
The more digging Terry does in the Peale mansion, the more dirt she uncovers. And after she discovers two dead bodies, it's going to take a lot more than just elbow grease and a nice guy sidekick to find out what's happened…
You can buy and download the book from Harlequin's Carina Press and also read an excerpt. Finally, Steven (as Penny) is blogging this week about writing, hoarding, and character development at the Carina Press blog.
Penny Drake is the name of Steven's mother, and she loves being included in Steven's writing life this way.
And, by the way, all four of Steven's Silent Empire books are now available as a single collection for $7.99. Nightmare, Dreamer, Trickster, and Offspring, all in a single book.  Click on the image or check out the link below!
Full selection available at http://www.bookviewcafe.com/index.php/Steven-Piziks/Steven-Piziks-Novels/