Join Thor and me as your virtual Thailand vacation continues with a tour via longtail boat of the dramatic sea stacks of Phangnga Bay.
NOTE: It's been another week of lots of "Life," so I hope you enjoy this rerun of Thor's and my Thailand trip, just as the pandemic was starting to unfold in Asia. We were so lucky to have this trip, and to make it home just before the restrictions shut down travel. 
Our goal for our last destination in Thailand was to visit these spectacular limestone formations rising straight out of the shallow seas. Our hotel arranged a reliable local boat and pilot, "Donnie," to pick us up on the beach the second morning of our stay, though we could have chanced picking up a boat among those trolling for tourists along the beach. The longtail boats ingeniously use a car's drive shaft to power the prop, as the pilot stands in the stern to steer: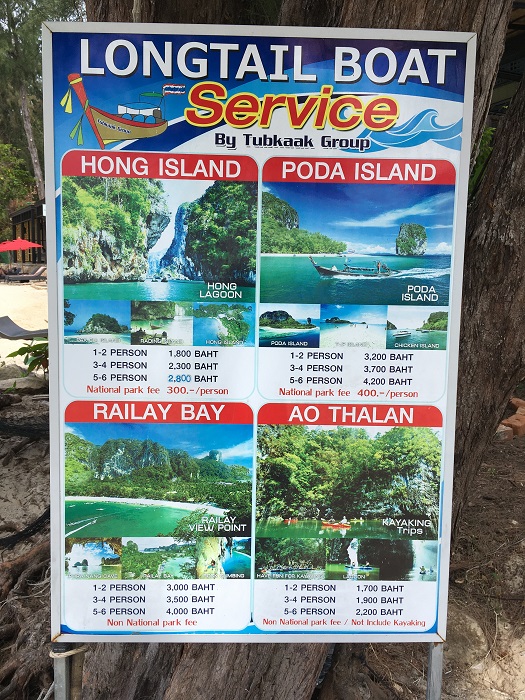 And we were launched! The boat had definitely seen some wear, but we were happy to have Suwanee as our private vessel for the day. Sweet Donnie managed to communicate despite his main English phrase being, "What you want." (In response to "How long do we have?" at each stop.)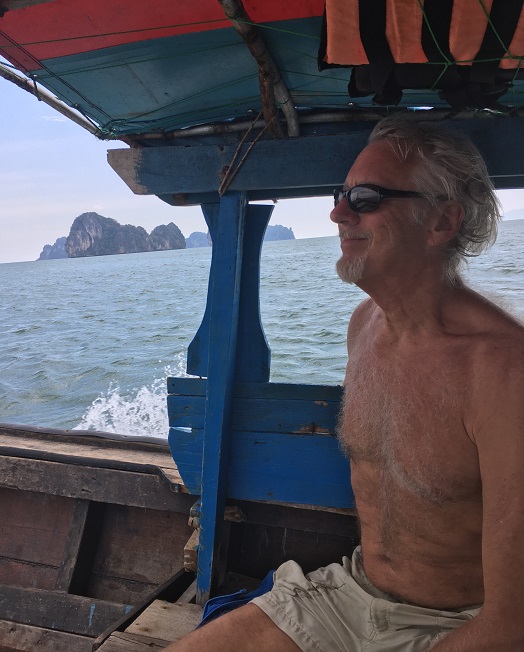 I'm posting my complete blog entries on my author website at www.sarastamey.com, where you can finish this episode and enjoy all the accompanying photos. Please continue reading by clicking on the link below, then you can return here (use "go back" arrow above) to comment, ask questions, or join a conversation. We love your responses!
https://sarastamey.com/the-rambling-writer-visits-thailand-part-19-sea-stacks-of-phangnga-bay/
*****
You will find The Rambling Writer's blog posts here every Saturday. Sara's latest novel from Book View Café is Pause, a First Place winner of the Chanticleer Somerset Award and an International Pulpwood Queens Book Club selection. "A must-read novel about friendship, love, and killer hot flashes." (Mindy Klasky).  Sign up for her quarterly email newsletter at www.sarastamey.com