Join me for a trip down memory lane as I ponder the influence of places and travel on creativity.
Once again, Pandemic brain fog and "life" converged this week, so I'll revisit an earlier blog post. But my good news is my two-year CLEAR lung scan following the big cancer surgery in August of 2020, during the initial confusions of Covid and difficult health-care access. I was lucky (and persistent), and they caught it. I'm celebrating life!  Here's from May 2020:
A lot of "life" happened this week, so today I'll take you on a quickie trip to the Caribbean, where my days as a scuba divemaster inspired my suspense novel ISLANDS. Next week, we'll be back to the magical Aegean and the healing island of Kos. (Hmmm, islands do seem to play a big part in my real and imaginative life.)
I suppose I could be called a "method writer," since many of my novels spring from extended sojourns in places that excited my imagination. Today, I'll take you back to the Caribbean, and some of the landscape and culture that inspired my ISLANDS novel. You may recognize my 80s hair in one of the few photos from that time, when I was living in a treehouse in the Virgin Islands, with no running water or electricity.
But who cared, when I could dive twice a day in that stunning turquoise sea? In those hot, tropic days, I practically lived in the sea, and like my character John in the novel, I wished to be reborn as a dolphin.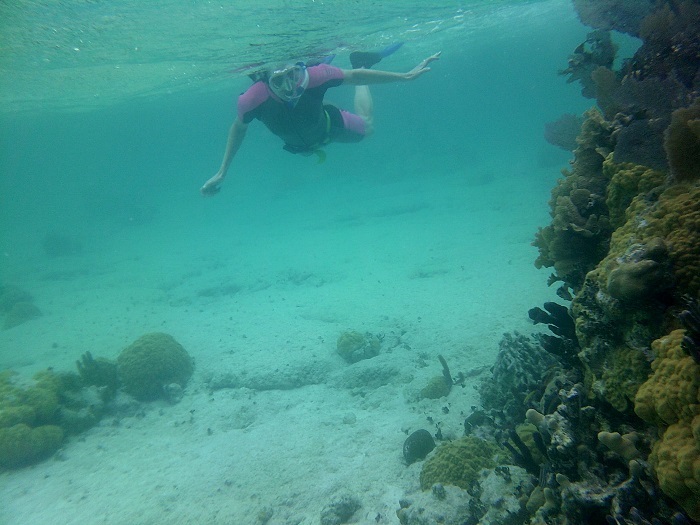 I'm posting my complete blog entries on my own author website at www.sarastamey.com, where you can finish this episode and enjoy all the accompanying photos. You can also view the complete Italy series there, as well as many other Rambles. Please continue reading by clicking on the link below, then you can return here (use "go back" arrow above) to comment, ask questions, or join a conversation. We love your responses!
https://sarastamey.com/the-rambling-writer-inspiration-from-places/
*****
You will find The Rambling Writer's blog posts here every Saturday. Sara's latest novel from Book View Café is Pause, a First Place winner of the Chanticleer Somerset Award and a Pulpwood Queens International Book Club selection. "A must-read novel about friendship, love, and killer hot flashes." (Mindy Klasky).  Sign up for her quarterly email newsletter at www.sarastamey.com