BVC members have picked up this meme from shouldbereading:
To play along, just answer the following three (3) questions…
• What are you currently reading?
• What did you recently finish reading?
• What do you think you'll read next?
• What are you currently reading?
I'm usually working on multiple books at any given time. The one I'm steadily nibbling at is Japanese Tales by Royal Tyler. The difference between the folk and fairy tales of western and northern Europe, and those of Asia, is quite profound. This collection mostly showcases tales from A.D. 1100 to 1350, although there are several earlier and later ones tossed into the mix. I was curious about tales that were before Buddhist influence, but that's hard to define, because the Buddhist infusion into Japanese culture was early and profound. So I'm getting a sampling that is across many levels of society, history, and spiritual emphasis. Everything from jokes to visions of hell are represented here, and so far tales that show the dangers of bad behavior – or being caught at bad behavior – are legion. The stories are tweaked to make them intelligible to modern readers, and the lengthy introduction to the collection is worth the price of admission. Many things I've wondered about from previous story collections are simply explained in Tyler's intro. I felt that reading this collection was crucial to understanding a lot of things about a supernatural character in a new book I'm planning — boy, was I right about that! The stories are a touch dry, but for a scholarly book, that isn't a bad thing. I have a storyteller in my novel who will give some of these classics life.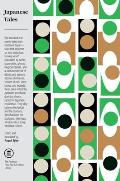 I'm also working on Descent into Dust by Jacqueline Lepore. This is a Victorian alternative history/fantasy, written more formally, about a young woman who discovers that she is a born vampire hunter. The question is, what will she do with this growing knowledge? The book is interesting, but I find that's there's a pane of glass between the emotion of the story and my involvement with the tale. I expect to finish the book, but right now I am not involved enough with the characters to want to read another story about these people. I'm only 111 pages into the book, though, so my interest in the players may sharpen.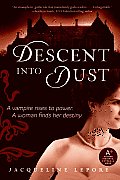 • What did you recently finish reading?

I was under the weather last week, so I got a lot of reading accomplished! I have two books to push on you, and two others that are from popular writers, but did not inspire Great Love. First off — I dove into the third book of Martha Wells' Tales of the Raksura, The Siren Depths. I adore this series — I think it's become my favorite series of Wells' busy career to date, and I applaud Night Shade Books for snapping it up when NYC publishing was so foolish as to let it slip from their fingers. Wells has put together my favorite form of fantasy, one with its own internal anthropological/sociological underpinnings. The series follows a young male named Moon who was lost from his people as a tiny child — he doesn't even know what species he belongs to, or where his people may be found. As a shape-changer with an unfortunate resemblance to a feared predator species, his life has been precarious. He's about forty when he finally is found by one of his own race.  Moon is just entering maturity, and it turns out that he's a valuable puzzle piece in a vast, changing landscape. In the previous books, The Cloud Roads and The Serpent Sea, Moon has gone from a rootless vagabond to the consort of a sister queen of his people, and has helped a threatened clan return to their ancestral home. But now a challenge from the past answers many old questions and launches a crop of new ones. My only sorrow is that I don't know if Martha has any more plans for her Raksura. Highly recommended, as the journey of each person to find "home" is one we can all identify with — even following a high-strung young Raksuran consort as he makes a place for himself in a very different society.  (I'm a little in love with Stone!)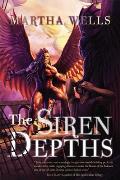 My other fave is an older book, Lois McMasters Bujold's Cryoburn. If you love great adventure SF and have missed the Miles Vorkosigan books, drop everything and get your hands on this series. I don't necessarily recommend starting here, because there is so much history you'll love to get in its own time. The poignant Cryoburn ending, one of Bujold's most powerful, will not be complete if you start with this book. Bujold drops us headfirst into adventure, into questions of what immortality might really mean for humanity and society — and why some might choose otherwise. Although the ending is satisfying, the coda had me in tears. Why do we weep for fictional characters? When we know that we have but to back up, and they will live forever? But she surprised me, and Miles, at the end. (No, Miles is fine. But as always, Bujold has life continuing in all its pain and glory.)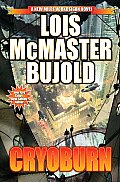 I burned through two other books this week as well — Kelley Armstrong's Exit Strategy, her dabble into suspense-horror-without-supernatural, and Charlaine Harris's From Dead to Worse, Sookie Stackhouse #8.  Armstrong spins a good tale of the kick-butt heroine type, about a young woman whose obsession with justice causes her to end up as a hit man.  In the eighth outing for Sookie, I find that PTSD is catching up with her — a not surprising event for someone whose run-ins with the supernatural have been violent.  In both cases, I didn't find enough to allow me to sympathize with the characters.  They were entertaining stories, but did not inspire me to want to seek out other books.  I have liked the Sookie books up to now, but suspect I missed one somewhere — the fairy subplot is new to me.  Armstrong's Industrial Magic and Dime Store Magic were wonderful, but I've tried several others of her books, and there's nothing there to bring me back.  I will look for her books about the psychic, but otherwise, I think I'm just going to have to face facts that her books aren't for me.
• What do you think you'll read next?
This is where I have to whine and say "Not enough time!  Too many books!"  I have a volume of  Scandinavian Folk & Fairy Tales edited by Claire Booss that I want to read, as well as Mindy Klasky's Girl's Guide to Witchcraft, and a book called Hands of Light by Barbara Ann Brennan.  I'd also like to return to a book I had to pause with, a few years back — A Joseph Campbell Companion: Reflections on the Art of Living selected and edited by Diane K. Osbon.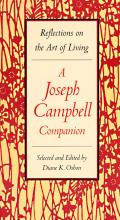 Why, yes, there is a lot of research going on.  In truth, I have a wall of books to read — and am determined to get through a lot of it this year!  So, what are YOU reading?

PLEASE LEAVE A COMMENT with either the link to your own WWW Wednesdays post, or share your answers in a comment here (if you don't have a blog). Thanks!